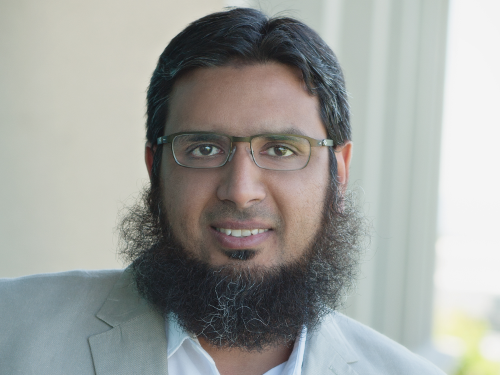 Cisco Employee
Mark as New

Mark as Read

Bookmark

Subscribe

Email to a Friend
The ONE Thing that you have been waiting for…
Catalyst 9000 was introduced back in June 2017 as the platform that is built ground up for Intent Based Networking. The Catalyst 9000 family kept growing over the last few years, introducing new platforms every few months and addressing the need of different deployment models of different sizes of the Campus Networks. Along the way the Catalyst 9K family has modernized the campus networks making it Secure, Highly Available, Programmable, Data Driven and IOT ready.
ONE thing, however, seemed to be missing in the Catalyst 9K family. In the last one year it was probably the most anticipated device in the networking industry. The ONE thing that most of the Network Engineers kept asking and searching for was the next generation of their favorite Cat6K – the campus core modular device. Good things come to those who wait :) The next generation of Catalyst 6K is here!
Catalyst 6K has been the Gold Standard of Campus core. It's the most feature rich, always the first in the industry to bring innovations, going beyond the standards and in many cases defining what campus core should be to address the need of the customers. Catalyst 6K developed over the years into a platform that is feature rich with hundreds of thousands of innovations, taking the bar higher every time. Longevity and High Availability are just a couple of attributes that it is known for. With customers showing 'up time' of more than 10 years is a testament to its reliability, availability and resiliency. It won't be an overstatement if we say over the last two decades this platform has addressed several industry transitions by reinventing itself to adjust to the needs of the time.
Well the wait is over! The Catalyst 9600 is finally here!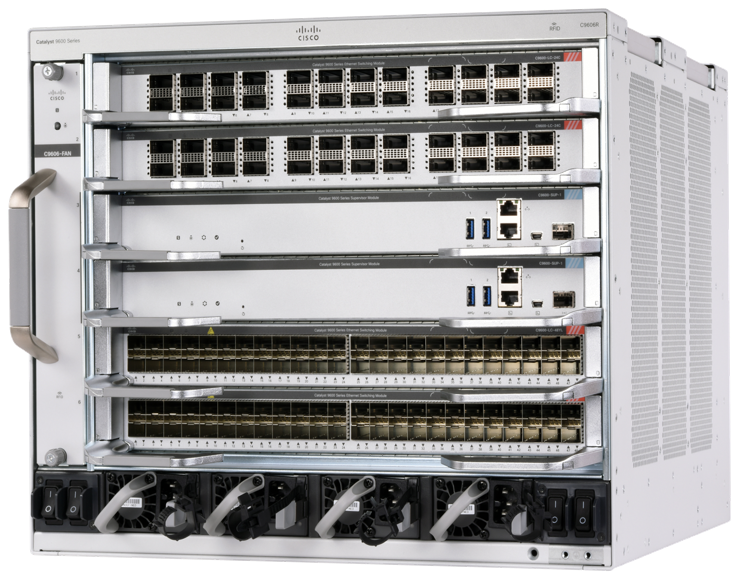 Catalyst 9600 is the latest addition to the Catalyst 9000 family. It's a modern Cat6K! Powered by the UADP 3.0 ASICs that is programmable and flexible to adapt the unseen technologies. Ready to handle up to 25Tbps, this lovely new device is full of innovations. Running a modern IOS XE software that is open, modular and structured. It has taken the richness of the IOS features packaging it with the bells and whistles of the modern era. Learning from the 20 years of experience, incorporating feedback and listening to the customers' ask, Catalyst 9600 is state of the art campus core. It also comes with user centric design that is built with user in mind similar to the other members of the Catalyst 9000 family. It's also one of the most compact modular core device that I have ever seen. Probably the shallowest in the industry – just over 16 inches deep which makes it suitable for a variety of space constrained deployments as well.
There is a long list of innovations that this new platform covers and addresses but let me talk about a few that are most significant for Catalyst 9600
The Differentiators of Catalyst 9600
Highly Available
Catalyst 9600 is built ground up for high availability and reliability. From hardware to software to network topologies and protocols, Catalyst 9600 covers all aspects of High Availability. Every component in this device comes with redundancy and in some cases multiple level of redundancies. The centralized architecture it is built on, is best suited for high availability while not compromising on speeds and performance. When an ASIC like UADP is there to help with speed and features at the same time, you don't have to make the architecture complex. Instead you take advantage of the simple architecture to translate into business value additions like High Availability & Reliability.
Catalyst 9600 comes with redundant supervisors that is ready with all the great High Availability features like ISSU, Hot Patching, StackWise Virtual (modern VSS), Graceful Insertion & Removal, etc. to ensure that the network with Catalyst 9600 can converge within the shortest amount of time – under 5 ms. This is unheard of in the industry and this is directly driven from the simple but powerful architecture of Catalyst 9600. It can be upgraded without a downtime with ISSU and can be maintained and serviced with minimal to no impact with features like GIR. From hardware perspective, the power supplies, the fans, the supervisors are all redundant. The line cards are transparent and have minimum components which ensures higher MTBF and faster convergance.
Secure
Security is top of mind for everyone. When Catalyst 9600 was being developed, security was thought about at every level. Catalyst 9600 comes with built in MACSEC 256 integrated in the ASIC which means MACSEC without any performance penalty. Catalyst 9600 also comes with trustworthy systems features which makes it a secure hardware as well as a protected software. A device that cannot be tampered with because it comes with embedded chip in it that identifies any unauthorized modifications in the hardware and software.The IOS XE software comes with multiple level of security features to ensure the Operating System is fully protected against threats.
Catalyst 9600 also comes with visibility and security features like Flexible Netflow that can scale for the campus core. Probably the only platform in the industry that can give you visibility for all of your flows without missing a packet in the campus core.
Open & Programmable
Extending what is there on Catalyst 9000 family, Catalyst 9600 runs the same IOS XE that rest of the Catalyst 9000 has. In fact, it runs the same binary that you are running on other models of Catalyst 9500, 9400 or 9300. You don't have to store so many files because there is only one binary for all models which gives you the consistency and simplicity.
The IOS XE operating systems has a modern OS architecture that is open and programmable. It is a lot more modular for better control, unlike a big blob of code. It stores all the states of the system in one database – the IOS XE database – so the data is structured and can be converted into models like Yang models. It also supports the open interfaces like NETCONF, RESTCONF and gRPC & gNMI so the users can access the device using open APIs. For examples of the code you can look at the GitHub repo for Catalyst 9000 - https://github.com/CiscoDevNet/catalyst9k-network-automation
Catalyst 9600 inherits the rich feature set from its predecessor Cat6K. While its modern and part of Catalyst 9000 family, its full of features to accommodate multiple deployments. This cannot be achieved with just features but also a hardware architecture that can support it. Catalyst 9600 is a campus core that is built for Intent Based Networking and supports Software Defined Access on Day 1. However, Catalyst 9600 can also be deployed as a traditional L2/L3 core device and has all the capabilities to support it. In fact, it comes equipped with a rich MPLS feature set and can act as Core + MPLS PE device as well. It's one box and yes just one supervisor that can go anywhere in network core deployments. Simple, flexible and scalable, it is built to serve the next generation of Campus core networks for a couple of decades or may be more.
You must be a registered user to add a comment. If you've already registered, sign in. Otherwise, register and sign in.