Highlighted
Beginner
Mark as New

Bookmark

Subscribe

Mute

Email to a Friend
IP or MAC Filter on 1522 AP
Dear friends,
I have a wireless sytem with a WLC 4400 and several 1522 Access Points. They don't actually function as Access Points because I'm using radio communication only for backhaul. There are no clients connected to the Access Points. All traffic on the network comes from the devices connected on the LANs that are bridged through the APs ethernet port.
I would like to create filters to allow only certain devices to be able to transmit over the radio link. I've used this in the past on 1310 units and it was very easy to do via GUI. This filter could be either by IP or MAC Addresses. IP would be better for me.
I've looked for this on all related documentation, but found nothing.
Is this possible to be done with these models? How?
Any help is appreciated.
Thank you.
Highlighted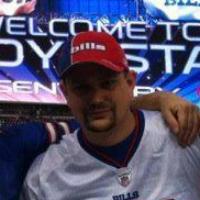 Advisor
Mark as New

Bookmark

Subscribe

Mute

Email to a Friend
Re: IP or MAC Filter on 1522 AP
The WLC doesn't have the acl 700 like functionality. When we do Mac filtering its either to allow/disallow traffic on the WLAN.

Best bet would be to do acl on the switches and block the Mac there vs at the WLC level

Steve

Sent from Cisco Technical Support iPhone App
HTH, Steve ------------------------------------------------------------------------------------------------ Please remember to rate useful posts, and mark questions as answered