Beginner
Mark as New

Bookmark

Subscribe

Mute

Email to a Friend
Hi all, I have a customer that has an RG6 coax running about 700-800 ft away from the head end equipment.
What would be the best way to tie this camera onto the system? an encoder of some sort?
Currently we have these coax to ethernet converters on each end with an axis 215 ptz connected.
Problem is, the picture is VERY delayed on VSOM, and I can not remotely change any programming on the axis camera,
I believe it's due to these converter things, although the picture is fine on the configuration webpage.
Would I possibly need an analog camera, setup with an encoder?
Are axis 241Q encoders supported?
Thanks for any input!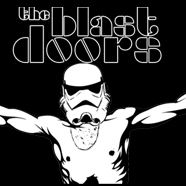 Participant
Mark as New

Bookmark

Subscribe

Mute

Email to a Friend
What media converters are you using? I have some in our lab that are doing just fine on longer runs.
Beginner
Mark as New

Bookmark

Subscribe

Mute

Email to a Friend
Hi Jeremy,
If it were me, my first choice would be to abandon the coax in favor of aCat 6 cable run, but I can understand if the existing wiring is coax. The delay is coming from the decoding at the end point plus the encoding again before the VSMS server. If the delay is objectionable, you really only have two choices. Either run ethernet to the camera and eliminate the encode/decode (best option, though labor intensive and expensive), or replace the Axis 215 with an analog camera. Doing so would likely cut the delay by almost half.
I hope that helps,
Jim