Highlighted
Beginner
Mark as New

Bookmark

Subscribe

Mute

Email to a Friend
Bandwidth segrigation on Cisco router interface
Dear All,
I have a requirement where 3 Branch locations of an organization is connected to their hub location via MPLS.
They have an internet connection only at HUB as shown in the diagram (Attached)
Now all spoke locations should access internet via hub.
At spoke locations is there a way that I can have Cisco 2900 router and dedicate only 30% of the WAN bandwidth for internet browsing traffic.
Remaining 70% should be used for accessing applications at hub.
For example if i have 5 Mbps Mpls port at spoke I want to dedicate only 1 Mbps for internet browsing traffic remaining should be dedicated for accessing the application at hub.
How can we acheive this? Can you please help? Can it be done by using PBR and rate limiting?
Thanks,
Raghavendra
Highlighted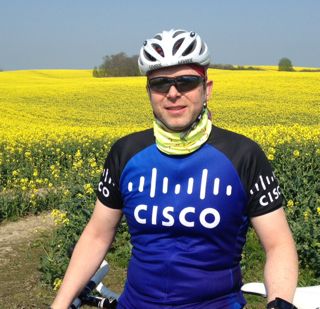 VIP Mentor
Mark as New

Bookmark

Subscribe

Mute

Email to a Friend
That can be done with the QoS-tools in the Router. There you can use Class-Based weighted fair-queing (CBWFQ) to protect your application-traffic while there is a congestion, or you can police or shape your Internet-traffic to restrict that all the time.
http://www.cisco.com/en/US/docs/ios-xml/ios/qos_conmgt/configuration/15-0m/qos-conmgt-oview.html#GUID-E884605B-D113-4066-8CEB-0F2AACC25245
http://www.cisco.com/en/US/docs/ios-xml/ios/qos_plcshp/configuration/15-0m/qos-plcshp-oview.html
Highlighted
Hall of Fame Community Legend
Mark as New

Bookmark

Subscribe

Mute

Email to a Friend