Highlighted
Beginner
Mark as New

Bookmark

Subscribe

Mute

Email to a Friend
Hi expert,
I ve got a question about bgp cluster-id.
I just would like to learn what is the difference between having cluster-id or not.
I am recently configuring two new RRs for our network and curious whether I should configure cluster-id!
Could you please refer me what will happen if I configure it or not?
Thanks
1 ACCEPTED SOLUTION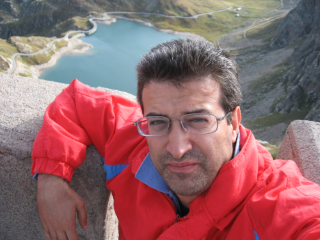 Hall of Fame Expert
Mark as New

Bookmark

Subscribe

Mute

Email to a Friend
Hello msaltunsaray,
>> I just want to learn what is the exact benefit of creating cluster-id?
if you have two BGP Route Reflector Servers serving the same set of BGP clients on the same address families you can set the same BGP cluster-id on them so that they will be able to silently discard routes having the common cluster-id in the Cluster-List attribute.
This saves some memory resources and avoids to have replications between Route Reflector Servers.
However, from a fault tolerance point of view configuring the same cluster-id on the two Route Reflector Servers does not cover a specific double fault when client X has the iBGP session with RRS1 enabled but the one with RRS2 failed (for a neighbor shutdown command for example) and another client Y has iBGP session with RRS2 enabled and the one to RRS1 disabled.
In this case if the two RRS RRS1 and RRS2 use the same cluster-id routes originated by client X cannot reach client Y and viceversa.
So in some service provider network designs the use of a common cluster-id has been removed.
Two levels of BGP route reflection are possible to minimize the iBGP full mesh between them in very large networks.
To be noted in other BGP implementations of other vendors (like Juniper JUNOS) the configuration of the cluster-id is mandatory in BGP route reflector servers, but it can be equal to the BGP router-id.
Cisco IOS provides the way to set the cluster-id equal to BGP router-id if not using the command.
This has to be considered an implementation choice as noted above about other vendors.
Hope to help
Giuseppe