Beginner
Mark as New

Bookmark

Subscribe

Mute

Email to a Friend
Hello
I want to understand the difference in the features of Cisco IOS for Catalyst 6500
– Cisco Catalyst 6500 Supervisor 720 IOS IP Services
– Cisco Catalyst 6500 Supervisor 720 IOS IP Services (MODULAR)
– Cisco Catalyst 6500 Supervisor 720 IOS IP Services (SSH) LAN ONLY
– Cisco Catalyst 6500 Supervisor 720 IOS IP Services (SSH) LAN ONLY (MODULAR)
– Cisco Catalyst 6500 Supervisor 720 IOS IP Services (SSH)
– Cisco Catalyst 6500 Supervisor 720 IOS IP Services (SSH) (MODULAR)
– Cisco Catalyst 6500 Supervisor 720 IOS Advanced IP Services (SSH)
– Cisco Catalyst 6500 Supervisor 720 IOS Advanced IP Services (SSH) (MODULAR)
– Cisco Catalyst 6500 Supervisor 720 IOS Advanced Enterprise services (SSH)
– Cisco Catalyst 6500 Supervisor 720 IOS Advanced Enterprise services (SSH) (MODULAR)
I was referrring to the link at Cisco Website
http://www.cisco.com/en/US/prod/collateral/iosswrel/ps8802/ps5460/prod_bulletin0900aecd80281b17.html
and at the same time refer to Cisco Feature navigator things are completely confusing.
If i see feature navigator and check if OSPF is supported, it says yes. But if i refer to the link
http://www.cisco.com/en/US/prod/collateral/iosswrel/ps8802/ps5460/prod_bulletin0900aecd80281b17.html this says that OSPF is not suppported in IP Base.
Please help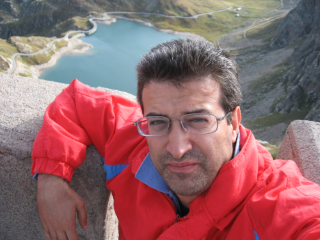 Hall of Fame Master
Mark as New

Bookmark

Subscribe

Mute

Email to a Friend
Hello Rahulja,
stay away from modular IOS for C6500 is not recommended at all, and Cisco stopped to develop the modular version with last SXJ.
Support of OSPF should be present in IP services and above.
IP Base might support OSPF with some limitations, so consider full OSPF support on IP services and above,
Hope to help
Giuseppe