Highlighted
Beginner
Mark as New

Bookmark

Subscribe

Mute

Email to a Friend
Debug Commands For Cellular cards
I am trying to figure out why the cell card on my 2811 router is dropping service with my provider (verizon). I have tried the debug cellular <int> messages all command but all that appears to be giving is a bunch of hex messages that really don't mean anything to me. What I am looking for is information as to what is happening when the card drops and then comes back up. I am researching and would appreciate any ideas as to what debug commands I would need to set up to see this.
Highlighted
Enthusiast
Mark as New

Bookmark

Subscribe

Mute

Email to a Friend
Highlighted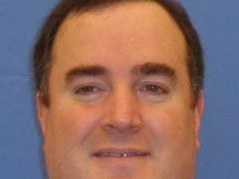 Beginner
Mark as New

Bookmark

Subscribe

Mute

Email to a Friend
The best way to tell what is happening is to use the "show cellular x/y/z connection" command. Output example;
Router#sh cell 0 connection
Phone number of outgoing call = #777
HDR AT State = Idle, HDR Session State = Open
HDR Session Info:
UATI (Hex) = 0080:0580:0000:0023:0C0A:F8E1:D1C2:C420
Color Code = 162, RATI = 0xF2D7440E
Session duration = 1920 msecs, Session start = 1033339497 msecs
Session end = 1033342707 msecs, Authentication Status = Authenticated
HDR DRC Value = 8, DRC Cover = 1, RRI = 9.6 kbps
Current Transmitted = 541 bytes, Received = 538 bytes
Total Transmitted = 170643 KB, Received = 645744 KB
Current Call Status = DORMANT
Current Call Duration = 37 secs
Total Call Duration = 280144980 seconds
Current Call Type = AT Packet Call Dormant
Last Call Disconnect Reason = Base station release (No reason)
Last Connection Error = None
HDR DDTM (Data Dedicated Transmission Mode) Preference = Off
Mobile IP Error Code (RFC-2002) = 0 (Registration accepted)
Router#
This indicates either your connection was idle for too long or the router sent an "IP Violation" meaning it sent a packet with either a source and/or destination IP that was a private IP. Since carriers do not have a route to the private IP, the not only drop the packet, they also drop your connection.
Happy hunting.