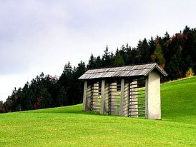 Beginner
Mark as New

Bookmark

Subscribe

Mute

Email to a Friend
DS3 or T3 and HSSI Interface
Hi Experts,
I am looking for exact solution of my given problems,
1) What is main difference between DS3 and T3,
as both have 45 Mbps ? where we can implement
DS3 and T3, give me practical examples.
2) I have seen many posts where DS3 link has configured on
different different Ports like as on :
---- Interface Fastethernet0/0 (one of our client are using)
---- Interface Serial0/0/.1
---- Interface hssi
is there no any fix standard of DS3 termination over router ?
3) HSSI is serial or ethernet ?
4) What will be the maximum speed supportable for
Serial port ?
KS
2 ACCEPTED SOLUTIONS

Hall of Fame Master
Mark as New

Bookmark

Subscribe

Mute

Email to a Friend
1. Different names, same thing.
2 Normally, a native DS3/T3 interface. If ethernet or serial, they are using a device like a router or DSU, usually supplied by ISP.
3 Serial
4. 45 Mbps.
Hall of Fame Expert
Mark as New

Bookmark

Subscribe

Mute

Email to a Friend
Disclaimer
The Author of this posting offers the information contained within this posting without consideration and with the reader's understanding that there's no implied or expressed suitability or fitness for any purpose. Information provided is for informational purposes only and should not be construed as rendering professional advice of any kind. Usage of this posting's information is solely at reader's own risk.
Liability Disclaimer
In no event shall Author be liable for any damages whatsoever (including, without limitation, damages for loss of use, data or profit) arising out of the use or inability to use the posting's information even if Author has been advised of the possibility of such damage.
Posting
T3 and DS3 are almost the same, T3 is when link is used for telecom and DS3 when link is used for data communications.
DS3 would normally use a high speed serial interface. An Ethernet hand-off would imply some media conversion.
HSSI is serial.
I believe non-HSSI serial interfaces are good up to about 8 (?) Mbps and HSSI interfaces up to about 50 (?) Mbps.