Highlighted
Beginner
Mark as New

Bookmark

Subscribe

Mute

Email to a Friend
1 ACCEPTED SOLUTION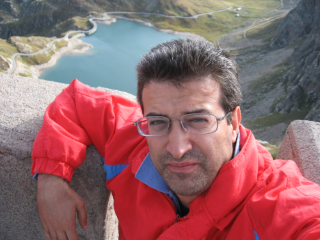 Hall of Fame Expert
Mark as New

Bookmark

Subscribe

Mute

Email to a Friend
Hello LGordonier,
I agree that this is a strange configuration.
The policy-map is a form of LLQ + CBWFQ (priority command - > LLQ, bandwidth percent -> standard Queue in CBWFQ).
The LLQ-CBWFQ is elastic by default so the stated bandwidth percent 5 for class Traffic22 should be considered the minimum amount of BW guaranteed to this class even in congestion.
However, if there is no congestion or other classes are not using all of their BW Quotas the elastic capabilities of LLQ-CBWFQ on standard queues (not using priority ) allows them to go over their quota.
Here, I see an attempt to put an upper limit to BW usage by class Traffic22.
class Traffic22
bandwidth percent 5
random-detect
random-detect ecn
police cir percent 40
exceed-action drop
I have found the following thread in Cisco Learning Network explaining what the random-detect ecn should do
https://learningnetwork.cisco.com/thread/104203?dtid=osscdc000283
And also I have found the command in QoS command reference for ASR 9000
https://www.cisco.com/c/en/us/td/docs/routers/asr9000/software/qos/command/reference/b-qos-cr-asr9k/Congestion_Management_Commands.html?dtid=osscdc000283#wp3145726977
However, in both cases there is no mention of a policer attached to the random-detect ecn command.
So we can make the following interpretation:
the Traffic22 class is a standard queue in LLQ/CBWFQ with a minimal BW of 5 percent.
Traffic22 class uses WRED and WRED with ECN in case of congestion.
In case of congestion Traffic22 class is not allowed to get more then 40% of BW by the policer cir percent 40
exceed-action drop
However, it could be helpful to know what Cisco platform is this and what type of linecard is involved and the type and version of network operating system ( IOS, IOS XE or IOS XR)
Hope to help
Giuseppe