Beginner
Mark as New

Bookmark

Subscribe

Mute

Email to a Friend
Failed ping from PC1 to PC3
I'm doing a practice from the "CCNA Exploration 4.0: Accessing the WAN Student Packet Tracer Manual" (PT Activity 2.1.7: Troubleshooting a Serial Interface). I made the topology according to the image and set the IP addresses on the correct interfaces. Almost, I put the serial cable (Router2 to Router3) in the correct serial port (0/0/1 - 0/0/1).
By default, Packet Tracer sets all the routers with HDLC encapsulation.
When I try to make a ping from PC1 to PC3, I can't. I checked all my topology and I don't found the problem.
I attached and imagen and my .pkt project.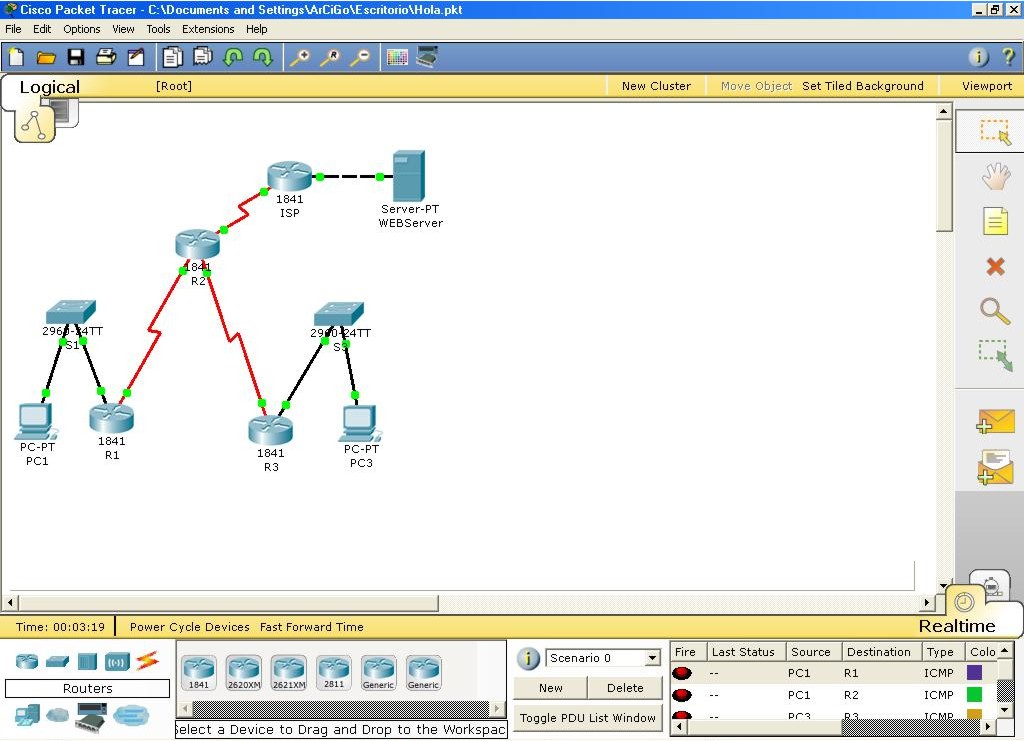 Sorry for my bad english, the project name, and the question, but I'm new using this discussion forum. Thank you for all.