Beginner
Mark as New

Bookmark

Subscribe

Mute

Email to a Friend
how routing decision was made with route aggregation?
Hi,
As we all know, route aggregation reduce the size of routing table and save processing power when re-calculating routes on the main/core router. Could you help me to understand how does the main/core or upper stream router make the routing decision in the following figure?
The route entry 172.24.0.0/13 summarizes 8 subnets (172.24.0.0/16 ~ 172.31.0.0/16) here, how does the upper stream router know where to send the packet destined to 172.26.0.5 if it has only one route entry (the summarization) in its route table? Did I miss anything here? Thank you!
1 ACCEPTED SOLUTION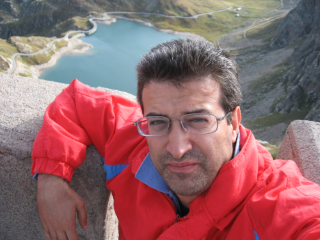 Hall of Fame Master
Mark as New

Bookmark

Subscribe

Mute

Email to a Friend
Hello @Steve Zhou ,
the summary route 172.24.0.0/13 is sent downstream to routers that are more far from the specific aggregated subnets.
In addition to this, the summarizing node does not lose the knowledge of the component routes.
So when a packet with destination 172.26.0.5 arrives at the node that performed summarization the longest prefix match is found and this provides the outgoing interface.
Being 172.26.0.5 an host directly connected to an interface of the router the adjacency CEF table will provide all the info to perform packet rewrite (either because an ARP entry already exists for the host or by performing an ARP request and processing the ARP reply).
The idea behind route summarization is that for all networks devices on the left there is no need to know the details of the component routes to be able to correctly route a packet within 172.24.0.0/13 aggregate route.
Think of the summary route as only sent out the interface on the left but not used by the aggregating router that knows the component routes.
Most routing protocols like EIGRP or OSPF install also a discard route to null0 with an high AD to be able to deal with the case of a failed component route to avoid possible routing loops.
There are great differences on where you can perform route summarization that are protocol dependent.
OSPF can do it only at area border, EIGRP allows to do it where you want but you need to take care of the admin distance of the generated summary route to avoid possible blackholing. EIGRP summary route have a default AD of 5 that can create issues.
Hope to help
Giuseppe