Beginner
Mark as New

Bookmark

Subscribe

Mute

Email to a Friend
Input overrun errors in 2901 router
Greetings. (Sorry for my english)
A few days ago I purchased from eBay a used 2901 router.
The router came with only two built-in connections (g0 / 0 g0 / 1) with no ehwic extensions.
I connected the router to a home router that provides a 1gbps fiber connection.
I reset the 2901 and made all the settings (ip addresses, nat, etc.).
Ping tests, web browsing, ssh, no problems, but i noticed the problem when I did a Speed Test: instead of getting 1gbps, I get around 300mbps from the 2901, when in a direct connection to my home router I get always 1gbps without any problems.
When I examined the issue a little more in depth, I noticed that I get a lot of input overrun errors in the two built-in connections of the router (g0 / 0 and g0 / 1).
I tried to switch cables, switch between interfaces, perform a software update to the router, connect to it directly, and for some reason I always get input overrun errors.
I wanted to ask, is this a malfunction of the interfaces? (i.e. buying ehwic will solve the problem) or is the problem in the main board? Please See the screen recording that describing the problem.
Thank you
2 ACCEPTED SOLUTIONS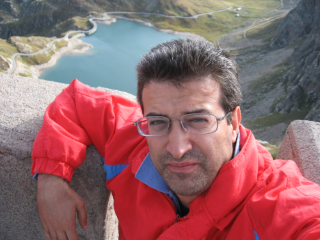 Hall of Fame Master
Mark as New

Bookmark

Subscribe

Mute

Email to a Friend
Hello ,
what you get is normal for a C2901 even if it has two buiilt in GE interfaces it has never been meant to be able to work at line rate full 1 Gbps.
overrun error means that packets are arriving on the interface at a speed greater then interface capabilities so these packets are dropped.
There is nothing you can do about it.
It is normal and it is not a sign of an hardware problem just a sign of a performance limit.
Hope to help
Giuseppe
VIP Community Legend
Mark as New

Bookmark

Subscribe

Mute

Email to a Friend
2900 router is not designed to support >100 Mbps.
Input Overruns happen when the router is unable to process the inbound traffic and drops the packets.
Either get a bigger router or downgrade the WAN link.