Beginner
Mark as New

Bookmark

Subscribe

Mute

Email to a Friend
When routing the packet within an area, the routers use the System-ID of the router for delivery. When routing packets between areas, the Area-ID is the address. These addresses are part of the NET Value.
I have just started learning about IS-IS protocols. I am bit confuse on above sentence.
Can anyone explain about it or share any good material to understand above mentioned concept ?
1 ACCEPTED SOLUTION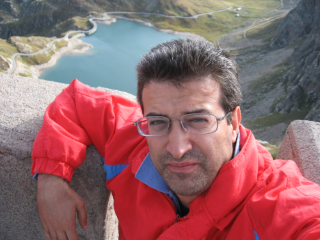 Hall of Fame Master
Mark as New

Bookmark

Subscribe

Mute

Email to a Friend
Hello @Ratheesh mv ,
IS-IS had been introduced as link state routing protocol to route OSI connectionless protocol CLNP CLNS is the connectionless service that is equivalent to IPv4.
All the sentences referring to how IS-IS routes within an area or between areas refers to CLNS routing.
In CLNS a single address is given to the whole node instead of having different addresses for diffferent interfaces.
A CLNS address like the net is is formed by area : system-id and SEL with SEL being made of 0x00 in a NET the SEL can be seen a roughly equivalent to a TCP/UDP port it identifies a service at upper layer.
So a CLNS end node or a CLNS intermediate node like a router can be compared to a router with a loopback address IPv4 and unnumbered interfaces referring to the loopback interface.
ISIS L1 routing is done by system-id looking for the IS-IS node that lists that system-id as directly connected to it.
A different protocol called ES-IS is spoken between normal hosts and IS to make IS aware of what hosts / system-ids are connected to their interfaces. Then the IS system creates the L1 LSP that is a data structure that contains among the others the lists of adjacent ISs and adjacent End Systems and their system-IDs.
ISIS L2 routing is done based on area id that is the leftmost part of address. Once reached the destination area L1 routing happens again as explained above.
To be noted the CLNS address is variable in size from a minimum of 7 bytes to a max of 20 bytes and this of course caused implementation issues as it could not be handled in hardware in an efficient way.
Later IS-IS became able to route IPv4 and then IPv6.
However, from the point of view of IS-IS IPv4 prefixes are leafs connected to an IS-IS node.
All the explanations that introduce IS-IS refers to the context of CLNS routing.
Hope to help
Giuseppe