Highlighted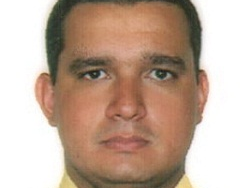 Beginner
Mark as New

Bookmark

Subscribe

Mute

Email to a Friend
Maximum routes in VRF vs Command sh mls cef vrf
Hi Everybody,
I'd like to take some doubts about the maximum route command under vrf configuration and about the total of routes in table and in the specific vrf.
I have a 7600 configured with a VRF called INTERNET and the following config at this device:
ip vrf INTERNET
rd 1:1
route-target export 1:1
route-target import 1:1
maximum routes 170000 85
router bgp 65041
no synchronization
no bgp enforce-first-as
bgp log-neighbor-changes
no auto-summary
!
address-family ipv4 vrf INTERNET
no synchronization
network Y.Y.Y.Y mask 255.255.240.0
neighbor X.X.X.X remote-as 65023
<output ommited>
neighbor X.X.X.X maximum-prefix 170000 85 warning-only
According to the documentation, the maximum-prefix command in bgp configuration is clear for me. I receive more that 170k and the traps are generates:
Neighbor V AS MsgRcvd MsgSent TblVer InQ OutQ Up/Down State/PfxRcd
X.X.X.X 4 65023 4664116 73547 24175815 0 0 6w4d 172552
The maximum route command in the VRF configuration is also clear for me. But I don't know how to confirm that these numbers are being respected. In a personal lab, I simulated the scenario with just 10 routes and no more routes are included in the routing table, as should be.
In the real scenario, I use the following commands to check the total of routes:
ROUTER#sh mls cef vrf INTERNET summary
Protocol : IPv4
VPN mask : 0xFFF
VPN value : 0x101
TOS mask : 0x0
Total Routes : 170390
What this total of routes means? How can I check the total of routes installed in the routing table using the command: sh ip route vrf INTERNET?
ROUTER#sh ip route vrf INTERNET summary
IP routing table name is INTERNET (0x5)
IP routing table maximum-paths is 32
Route Source Networks Subnets Replicates Overhead Memory (bytes)
connected 0 9 0 468 1548
static 1 5 0 312 1032
bgp 65041 60690 109291 0 8839012 29236732
External: 163528 Internal: 6453 Local: 0 (Is this the total installed?)
internal 2753 7200860
Total 63444 109305 0 8839792 36440172
What's the difference between sh mls cef vrf INTERNET summary and sh ip route vrf INTERNET summary?
How can I get the correct total number of routes installed?
Thank you in advanced.
Plinio Monteiro