Beginner
Mark as New

Bookmark

Subscribe

Mute

Email to a Friend
Route filtering passive interface RIPv2
Route filtering passive interface
Cisco IOS provides several ways to control updates traffic. Passive interface, distribute list, prefix list route maps. In this section we take look at passive interface in RIPv2, EIGRP, and OSPF.
Passive interface command is used in al routing protocol to disable sending updates out from a specific interface. However the command behavior varies from one protocol to another.
Passive interface in RIPv2
In RIP passive interface command disable sending multicast updates via a specific interface. Allow listening to incoming updates from other RIPv2 speaking routers.
lets see the configure:https://www.internetworks.in/2018/11/route-filtering-passive-interface-ripv2.html

Topology: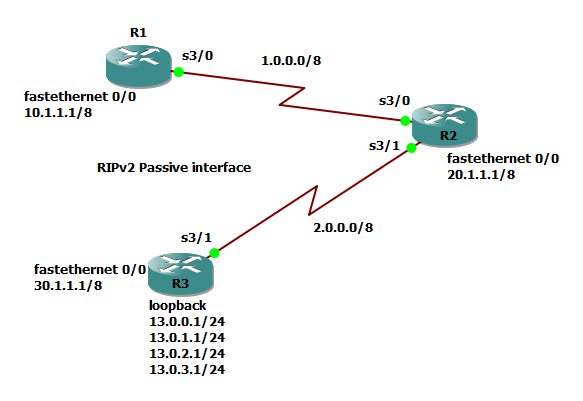 EDGER C FRANCIS

Enthusiast
Mark as New

Bookmark

Subscribe

Mute

Email to a Friend
Hi i think you should post this under blogs... good luck and its good content...