Highlighted
Beginner
Mark as New

Bookmark

Subscribe

Mute

Email to a Friend
SNMP v3 configured on a C3750 switch but it sends SNMPv2 traps
Hi colleagues, our networkmanagement server has to receive SNMP v3 traps. Therefore a c3750 switch [ios 12.2(25)SEC] has been configured as follows: configured on switch: bn3cisw01(config-if)#do sho run | incl snmp snmp-server engineID remote 10.108.107.11 80001F88809C5A37120BE5905000000000 snmp-server group admin v3 auth notify *tv.FFFFFFFF.FFFFFFFF.FFFFFFFF.F snmp-server trap-source Vlan1042 snmp-server enable traps snmp linkdown linkup snmp-server enable traps cpu threshold snmp-server host 10.108.107.11 version 3 auth admin ######################## After triggering a SNMP trap by shutting down interface Gi1/0/13, v2 traps have been send: sw01(config-if)# 2w4d: %LINK-5-CHANGED: Interface GigabitEthernet1/0/13, changed state to administratively down 2w4d: SNMP: Queuing packet to 10.108.107.11 2w4d: SNMP: V2 Trap, reqid 460, errstat 0, erridx 0 sysUpTime.0 = 156149620 snmpTrapOID.0 = snmpTraps.3 ifIndex.10113 = 10113 ifDescr.10113 = GigabitEthernet1/0/13 ifType.10113 = 6 lifEntry.20.10113 = administratively down 2w4d: SNMP: Packet sent via UDP to 10.108.107.11 ######################## recived by Server: [root@sv91 tmp]# tshark -i any port 162 Running as user "root" and group "root". This could be dangerous. Capturing on Pseudo-device that captures on all interfaces 0.000000 10.108.107.8 -> 10.108.107.11 SNMP sNMPv2-Trap SNMPv2-MIB: :sysUpTime.0 SNMPv2-MIB: :snmpTrapOID.0 IF-MIB: :ifIndex.10113 IF-MIB: :ifDescr.10113 IF-MIB: :ifType.10113 SNMPv2-SMI: :enterprises.9.2.2.1.1.20.10113 ######################## Why do we receive SNMP v2 traps? Please let us know if there are any mistakes in our switch configuration. Many thanks in advance. Best regards, Mike
Highlighted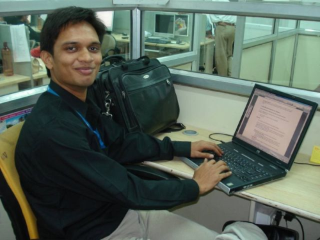 Contributor
Mark as New

Bookmark

Subscribe

Mute

Email to a Friend
For SNMPv3 traps, you need to configure SNMP informs...
Regards,
Smitesh
Highlighted
Beginner
Mark as New

Bookmark

Subscribe

Mute

Email to a Friend
I have an SNMP v3 server, IOS is 12.2 (55) on my 3750X and 3560X, but traps only works on v2.

I'm attending the LMS 4.x training for a week, I'm going to straighten this up with the Cisco instructor.


From another thread/user:
https://supportforums.cisco.com/thread/2151735
"Enabling SNMP Traps on Switch Ports
Admin > Collection Settings: User Tracking > Device Trap Configuration
You must configure the Cisco switches for sending SNMPv1/SNMPv2 MAC Notification Traps when a host is connected to or disconnected from that port. Even if the device is managed with SNMPv3, LMS processes only SNMPv1/SNMPv2 traps."
I'd be careful with SNMP informs, read more about it before proceeding. From my reading, it creates a lot of noise in your network.
pay attention to "Use Guidelines" at the bottom of the doc.
http://www.cisco.com/en/US/tech/tk648/tk362/technologies_tech_note09186a0080094a05.shtml#con