Highlighted

Beginner
Mark as New

Bookmark

Subscribe

Mute

Email to a Friend
Hello,
As show in the picture below.
I redistribute the same static routes from my two ABR-ASBR routers (RTR1 & RTR2) inside OSPF area 0 and 1. The Next Hop for every static routes is FW1.
When I'm looking the Ospf database on every devices in Backbone Area or in Area 1, only the RTR2 LSA are present.
I should see also the same LSA from RTR1, isn't it ?
If anyone can help...
regards,
Julien
-------------------------------------------
Find below the Configurations:
-------------------------------------------
**** Same config For RTR1 and RTR2 ****
! Static Redistributed routes in Ospf
ip route xx.0.1.16 255.255.255.240 xx.18.225.1
ip route xx.0.2.16 255.255.255.240 xx.18.225.1
! Static-to-ospf matching
access-list 6 remark *** JUNIPER STATIC NETWORK
access-list 6 permit 55.0.0.0 0.0.255.255
! Static-to-ospf filtering
route-map STATIC-to-OSPF permit 10
match ip address 6
! Ospf config
router ospf 100
router-id xx.0.18.1
log-adjacency-changes
network xxxx area 0
network yyyy area 1
redistribute static metric 10 metric-type 1 subnets route-map STATIC-to-OSPF
-------------------------------------------
Find below the Ospf Database extract from RTR1:
-------------------------------------------
RTR1#sh ip ospf database external adv-router RTR1
OSPF Router with ID ($RTR1) (Process ID 100)
RTR1#sh ip ospf database external adv-router RTR2
OSPF Router with ID ($RTR1) (Process ID 100)
Type-5 AS External Link States
Routing Bit Set on this LSA in topology Base with MTID 0
LS age: 16
Options: (No TOS-capability, DC)
LS Type: AS External Link
Link State ID: xx.0.1.16 (External Network Number )
Advertising Router: $RTR2
LS Seq Number: 800000B6
Checksum: 0x4C0
Length: 36
Network Mask: /28
Metric Type: 1 (Comparable directly to link state metric)
MTID: 0
Metric: 10
Forward Address: $FW1
External Route Tag: 0
1 ACCEPTED SOLUTION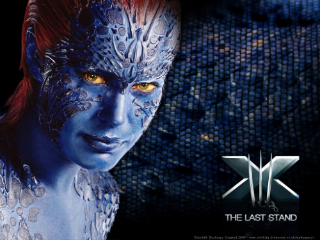 Rising star
Mark as New

Bookmark

Subscribe

Mute

Email to a Friend
Hi all,
I think Giuseppe pointed to the correct direction. I think your case is described in RFC2328 (Section 12.4.4.1. Examples of AS-external-LSAs):
"In figure 16, suppose instead that both RTA and RTB exchange BGP information with RTX. In this case, RTA and RTB would originate the same set of AS-external-LSAs. These LSAs, if they specify the same metric, would be functionally equivalent since they would specify the same destination and forwarding address (RTX). This leads to a clear duplication of effort. If only one of RTA or RTB originated the set of AS-external-LSAs, the routing would remain the same, and the size of the link state database would decrease. However, it must be unambiguously defined as to which router originates the LSAs (otherwise neither may, or the identity of the originator may oscillate). The following rule is thereby established: if two routers, both reachable from one another, originate functionally equivalent AS-external-LSAs (i.e., same destination, cost and non-zero forwarding address), then the LSA originated by the router having the highest OSPF Router ID is used. The router having the lower OSPF Router ID can then flush its LSA. Flushing an LSA is discussed in Section 14.1."
Kind Regards,
Maria