Beginner
Mark as New

Bookmark

Subscribe

Mute

Email to a Friend
We have a MPLS network with Site A having a 45MB connection, Site B a 3MB connection, Site C a 1.544MB connection to the cloud. (Along with multiple other locations) All sites can talk to each other. If a person from Site A visits site B and wants to watch IP cameras located back at site A, it kills the pipe at site B. Someone did this and Site B went from a 30ms response to a 600ms response. We have a single camera server at each location and users are going from one site to another and watching their cameras back at their home site. How can I limit or throttle the bandwidth when the users do this? I think that this has to be done on the MPLS routers but I do not have access to the MPLS routers because we are using a managed service. Is there something I can do on my LAN switch?
Thanks
Rising star
Mark as New

Bookmark

Subscribe

Mute

Email to a Friend
Re: WAN bandwidth throttling
First thing.
Contact your provider and determine the following:
1. Service levels for marked (QOS) traffic. Most providers offer some sort of qold/silver/bronze type delivery scheme based on QOS.
It can cost more to have a committed access rate. For example our provider had a "Gold CAR" option of x percent of link bandwith, this
was guaranteed to go through.
2. Depending on what your provider has to offer, you can develop a scheme to classify and mark your traffic. A lot of this will depend on
what platform/IOS etc.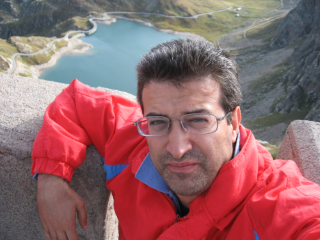 Hall of Fame Expert
Mark as New

Bookmark

Subscribe

Mute

Email to a Friend
Re: WAN bandwidth throttling
Hello Troy,
most of these camera systems defaults to high resolution and high bandwidth usage.
You should check also the settings on cameras or have someone to do it for you.
We did this on a 10Mbps link and it helped. Each camera started at almost 4 Mbps and the server was on the other end of link.
With some tuning we have been able to leave bandwidth for normal use with acceptable quality on cameras.
Then if the reduced rate is compatible with the pipes at site B and siteC you can think of implementing QoS mechanisms in order to avoid to saturate the pipe.
That is if the camera would like to send a UDP stream steady at 3 Mbps over a 3 Mbps pipe this is a problem.
Otherwise your only option is to block this type of traffic specially over the 1.544 Mbps.
Unfortunately it is a managed service otherwise it would interesting, but rather complex, to use RSVP to limit to one single video conversation the 3 Mbps pipe and to 0 the 1.544 Mbps pipe.
Hope to help
Giuseppe