Options
Mark as New

Mark as Read

Bookmark

Subscribe
on ‎12-14-2011 01:49 PM
Special OnPlus NFR Promotion
We are pleased to offer a Special introductory Not-For-Resale (NFR) promotion where a subscription to the OnPlus Service is available at NO COST. The offer is a 3 year subscription to the OnPlus Service, that includes access to an online portal, the OnPlus ON100 Network Agent and access to the OnPlus Mobile App! An OnPlus subscription is required for each end customer site to be managed.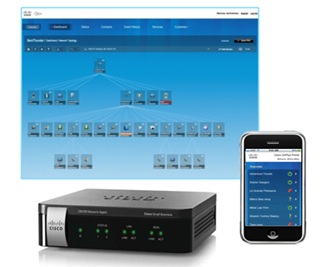 Targeted for: New Cisco reseller partners that want to get started with the Cisco OnPlus Service. These are partners who are looking for the right set of capabilities that will enable them to offer managed network services to their small and medium business customers
Eligibility: Registered Cisco Partners (or above). As partners get started with their initial OnPlus deployments, Partners must be willing to share their feedback and experience in using the service
Duration: Dec 13, 2011 to Jan 27, 2012
Quantity: Limit 3 OnPlus Subscriptions per Partner
OnPlus Service Part Number: ON100-K9


Promotion Code: PP-NFRC57410-110731
PP-NFRC57410-110731
Learn More about the OnPlus Service
Attend one of the Free Cisco OnPlus Introduction Webinars held every other Tuesday at 9am PST
Learn More about the Cisco NFR Program
Register for the 'NFR Partner Training Webinar' on December 19th, at 11.00am EST here
If you've missed the training session, please click here to listen to the recording.
Visit NFR Program website:
http://www.cisco.com/web/partners/incentives_and_promotions/nfrp.html
Learn how to avail NFR Offer in the Cisco Commerce Workspace (CCW) Tool