Highlighted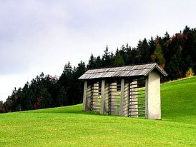 Beginner
Mark as New

Bookmark

Subscribe

Mute

Email to a Friend
Hi Expert,
My Network Layout is as, Firewall (with Routing)------>Cisco 3560 Switch (L3)------> connected 8 Cisco 2960 switch (L2)----> all users
I have configured 20 VLAN's on cisco 3560 switch with Dynamic Pool and Static, Means, 5 Vlan's are Dynamic and remaining are Static
Our Company process provides only internet access to existing clients computers. Problem is that, I configured Static VLAN 5
for one of our Client in their seperate room, mean to say, i activated all ports of their room with Static VLAN 5. one day they configured own DHCP server on Windows 2003 Server with same subnet (Same as VLAN5) in their room without any information and now their all computer/ Laptop acquiring ip address Dynamically.
If i have configured Static vlan on that port's then how it is get Dynamic ip from same port's. How is it possible............So weird ?????
How to restrict to permit another DHCP server/Service in our premises. I Do not want to give administrative control to Clients to do such kind of thing with LAN.
Plz find attached cisco 3560 switch configuration herewith.......
Regards
KS
3 ACCEPTED SOLUTIONS
Highlighted
Contributor
Mark as New

Bookmark

Subscribe

Mute

Email to a Friend
You need to post some configs, but if you are saying you configured your switch ports as access ports, that has nothing to do with whether or not a client can receive dhcp. If you are looking to disallow untrusted dhcp sources, you need to look into dhcp snooping.
Sent from Cisco Technical Support iPad App
Highlighted
Beginner
Mark as New

Bookmark

Subscribe

Mute

Email to a Friend
If you are running the network for clients, almost like a provider... Them give your clients the option. If they want to use and internal DHCP Server then just is able DHCP on your side. If they want you to provide the DHCP server then enable DHCP. Just ensure that if they configure a server then have them set the default gateway to the ip of your switch SVI. Also, as mentioned you can look at DHCP snooping.
Sent from Cisco Technical Support iPhone App
Highlighted
Advisor
Mark as New

Bookmark

Subscribe

Mute

Email to a Friend
Hello Kuldeep,
DHCP works with broadcast messages from the clients to the server ( Broadcast are flooded on a switch to all the ports except the one the switch received the message on) So despite you configure a static IP on that host if he tries to get an IP he will be able to do it.
Now the brodcast it's split by 2 things: Layer 3 device or a vlan. So in your case a broadcast from a client on vlan 5 will go to all the host on vlan 5 unless you configure something extra ( ip-helper,etc)
Now how to avoid having rogue DHCP servers on your network?????
DHCP Snooping is the answer:
This feature will allow you to set the ports were the DHCP server is as trusted and the ones connecting to no DHCP server as untrusted ( By default all of them are untrusted) in your case that is how it should behave as on vlan 5 there is no DHCP server.
As soon as the switch receives a DHCP Offer from a server he will place the port on an err-disabled state
Hope this has been informative but you can also get more info from the following great blog that I used to understand it
http://cciesecure.blogspot.com/2010/01/dhcp-snooping-on-cisco-switches.html
Regards,
Julio
Rate the posts that help, for the community this is as good as a thanks
Julio Carvajal
Senior Network Security and Core Specialist
CCIE #42930, 2xCCNP, JNCIP-SEC