Beginner
Mark as New

Bookmark

Subscribe

Email to a Friend
Cisco HULC DAI Process causing high CPU usage
Hi there,
Please if the following issue has been answered before point me in the direction of its where abouts, I am new to this forum.
I have recently inherited management of a fairly simple network, 1 x Core router, 1 x Core switch and from them roughly 30 DSW/ASW's. My issue is that on my Core switch 2 x stack, 1 x DSW (3750 X), 2 x FE 24 Port stacked switches, I have very high CPU usage on all 3 (Counting stacked switched as one).
My CSW is constantly running at 90% and the other 2 are up in 40%/50% area with most of the usage coming from something known as HULC DAI Process. This is when I run a sh processe cpu sorted command.
I have made sure my default route is to an IP address and not a DG.
Have also spent alot of time googling and researching forums and I can not find an answer.. Am thinking the following...
Possible IOS bug.
We use alot of VTP, So could be something there.
The 2 FE switches run 2 trunks via a ten gig OF module into a Dell suite of server equipment (Switches, Storage).
Like I said if the answer to this is elsewhere please let me know.
Thanks.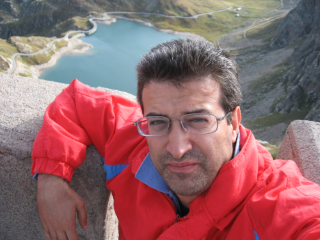 Hall of Fame Expert
Mark as New

Bookmark

Subscribe

Email to a Friend
Hello Ryannash0011,
HULC DAI
DAI = Dynamic ARP Inspection.
Verify that you haven't enabled this security feature on the core switch made of two 3750X in stack.
The feature should be enabled on the access.
for DAI see
http://www.cisco.com/c/en/us/td/docs/switches/lan/catalyst3750x_3560x/software/release/12-2_58_se/configuration/guide/3750xscg/swdynarp.html
the suggestion is to disable it from the core switches and to use it only at the access layer.
The other word HULC stands for a group of processes and there have been several threads about high CPU caused by HULC specially on C4500 if my memory is good. Also on C3750 series.
There has been a recent ask the expert event about troubleshooting high cpu on cisco catalyst switches that may be helpful.
see
https://supportforums.cisco.com/discussion/12753641/ask-expert-troubleshooting-high-cpu-catalyst-switches
You can find links that help troubleshoot high cpu on C3750 in this thread like the following:
http://www.cisco.com/c/en/us/td/docs/switches/lan/catalyst3750/software/troubleshooting/cpu_util.html?referring_site=RE&pos=2&page=http://www.cisco.com/c/en/us/support/docs/switches/catalyst-4000-series-switches/65591-cat4500-high-cpu.html
(it's a single URL)
Hope to help
Giuseppe
Highlighted
Beginner
Mark as New

Bookmark

Subscribe

Email to a Friend
Re: Cisco HULC DAI Process causing high CPU usage
hi man,
i've exactly the same situation with WS-C3750X-12S-S 15.2(4)E6 ipbase
No DAI is configured.
3750X_F281-1OG_DR-Office#sho proc cpu sort | ex 0.00
CPU utilization for five seconds: 92%/11%; one minute: 81%; five minutes: 79%
PID Runtime(ms) Invoked uSecs 5Sec 1Min 5Min TTY Process
266 1754508208 774233354 2266 42.49% 34.08% 34.50% 0 HULC DAI Process
..
I wonder have u ever found the root cause?
From my perspective switch hits
C3560V2 - CPU hogs seen due to HULC DAI process w/o DAI enabled
CSCva95328
even with 15.2(4) :|
unfortunately my chances on Cisco TAC support are about 0.