Highlighted
Mark as New

Bookmark

Subscribe

Mute

Email to a Friend
Ethernet interface keeplives to detect loops
Hi,
I am not sure to understand well how keepalives work on Ethernet interfaces.
I indeed would like to use these packets and the funtionnality which put an interface into "err-disable" state when the interface see a keepalive packet it sent to come back (loopback error).
I made a test with a C3560, creating a physical loop betwwen 2 interfaces, keepalives enabled, loopack detect enabled, but nothing happens.
Another example is a real case where we had a loop, provocated on a hub itself connected on a C2960 with a single physical connection. With the loop on the hub (with no STP), the switch C2960 should see the keepalive packet to come back on itself . What happens actually is that the "loopback error" sometimes occurs immediatly, sometimes never.
Has someone deeper knowledge about keepalives which coul help me to understand that?
Thanks in advance
P.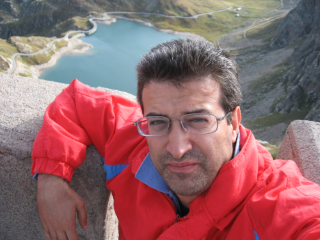 Hall of Fame Expert
Mark as New

Bookmark

Subscribe

Mute

Email to a Friend
Re: Ethernet interface keeplives to detect loops
Hello Paris,
an ethernet keepalive is a frame with source MAC address = destination MAC address and a specific encapsulation
The original objective of an ethernet keepalive is just to check if the local interface can send frame out on wire.
ethernet frames with LLC/SNAP encapsulation with protocol 0x9000 and with MAC SA = MAC DA = ethernet interface bia.
see
http://www.groupstudy.com/archives/cisco/200112/msg01021.html
The best way to detect loops in the real world should be the use of BPDU guard to react when the port receives back its own STP BPDU.
I would not rely on ethernet keepalives as a way to detect loops.
Hope to help
Giuseppe
Mark as New

Bookmark

Subscribe

Mute

Email to a Friend
Ethernet interface keeplives to detect loops
Hi Giuseppe,
I indeed would like to use something more "official" like STP BPDU Guard to detect loop. However, it is not so simple. In my topology, there is a switch A, administrated by myself), and switch B connected to A, but B is administrated by another entity, so I have no control on it. So I can't activate BPDU Guard on the uplink interface. Ideally, the solution todetect a loop that occur on switch B would be to activate BPDU Guardonly to detect my own BPDUs, but it's not possible.
For the moment, I can only use features like stormcontrol to mitigate the effect of the loop on the dowstrem routers which suddenly has to treat plenty of ARP or multicast packets.
Regards,
P.