Beginner
Mark as New

Bookmark

Subscribe

Mute

Email to a Friend
hi!
I am trying to set up a vrf for guest networks and am having issues on one of the switches.
A quick overview (since I dont really know what i am doing )
we have two sites that are connected via lanex. each site has a 3750.
The only internet connectivity is the remote site (so all the users at the local site route out through the remote site to get to the internet)
I need to make a guest network at the local site using our current infrastructure but it cannot have any access to our network resources.
I have created a vlan here (vl166) and on the remote switch
ip vrf TRAINING
didnt do any route distribution
then added "ip vrf forwarding TRAINTING" and readded the ip to the vlan interface
gave it an ip address of 172.16.166.1
did the exact same thing on the remote switch but with interface address of .2
enabled ospf on both switches.... router ospf 3 vrf TRAINING
I cant ping from one interface to the other... when I try pinging from the remote switch I get :
CISCO3750MCI-1#ping vrf TRAINING 172.16.166.1
% VRF does not have a usable source address
CISCO3750MCI-1#show ip vrf interfaces TRAINING
Interface IP-Address VRF Protocol
Vl16 172.16.16.2 TRAINING down
I cant see why the interface is down. Nothing in the logs (even when I do no shut... it just accepts the command but doesnt come up)
Thoughts?
Thhanks
Drew
1 ACCEPTED SOLUTION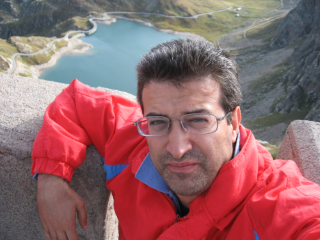 Hall of Fame Master
Mark as New

Bookmark

Subscribe

Mute

Email to a Friend
Hello Andrew,
check the list of permitted vlans on each end of the inter site link with
show interface type x/y trunk
or
show interface type x/y switchport
the new vlan may be missing on one side of the trunk, and if so this explains why the SVI is down.
Hope to help
Giuseppe