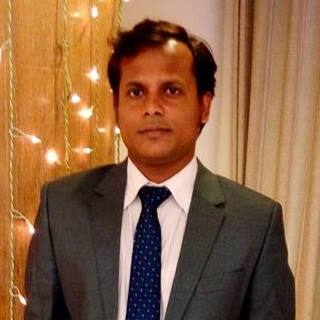 Beginner
Mark as New

Bookmark

Subscribe

Mute

Email to a Friend
If vPC peer-link goes down then how vpc will work
Can anyone describe me the situation when all the vPC peer-link between two Nexus goes down. Does both the switches forward traffic independently ?
Cisco Employee
Mark as New

Bookmark

Subscribe

Mute

Email to a Friend
Hi,
There are a few scenarios to consider when you talk about the vPC peer-link going down.
One scenario is where the vPC peer-link fails, however, the keepalive link is up. This means that the vPC peers continue to exchange keepalives. In such a situation, the secondary vPC peer suspends its vPCs. You would see something similar to the following on the secondary vPC peer if you take a look at the vPC itself:
N7K-2# show int po10
port-channel10 is down (suspended by vpc)
admin state is up
vPC Status: Down, vPC number: 10
Hardware: Port-Channel, address: 0000.0000.0000 (bia 0000.0000.0000)
MTU 1500 bytes, BW 100000 Kbit, DLY 10 usec
reliability 255/255, txload 1/255, rxload 1/255
Encapsulation ARPA, medium is broadcast
Port mode is trunk
auto-duplex, 10 Gb/s
*snip*
Another scenario is where the keepalive link is down and then the vPC peer-link goes down. In such a case, there is a split brain and both vPC peers move into a primary peer role (primary stays primary, while the secondary moves into an operational primary role) and behave as independent switches.
Mark as New

Bookmark

Subscribe

Mute

Email to a Friend
Thanks for your clarification.
Enthusiast
Mark as New

Bookmark

Subscribe

Mute

Email to a Friend
Hi,
Please find the vPC failover scenario in detail:
https://supportforums.cisco.com/document/138636/vpc-failover-scenarios-and-troubleshooting-checklist
Thanks & Best regards;