Highlighted
Mark as New

Bookmark

Subscribe

Mute

Email to a Friend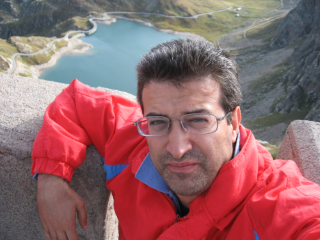 Hall of Fame Expert
Mark as New

Bookmark

Subscribe

Mute

Email to a Friend
Hello Soroush,
yes if you mean that you want to have braodcast traffic originated in Site A converted to multicast, multicast routed to Site B and then converted to broadcast at SiteB and also broadcast traffic originated on SiteB converted to multicast at site B, multicast routed to Site A, and then converted to broadcast at SiteA.
This means double configuration with role exchanged on site A and site B. You will use different muticast groups for the two directions and you should be fine.
The real question is do you really need all this?
Hope to help
Giuseppe
Mark as New

Bookmark

Subscribe

Mute

Email to a Friend
Thank you Giuseppe.
I was reading this study material, there was a Multicast server in site A and a host not capable of multicast in site B. then it said if we want to enable that host to send and receive multicast traffic, we should do the following config... blah blah...
it was a slightly non sense config, i looked it up on cisco.com and thats what i found. i dont think bidirectional helper would be needed, there must be a typing error or sth thou.
Thanks for clarifying, and one more thing, there MUST be 2 different multicast groups for bidirectional? sparse-mode in use.
cheerZ
Hope it Helps!

Soroush.