Highlighted
Explorer
Mark as New

Bookmark

Subscribe

Mute

Email to a Friend
Hi,
I want to connect 2 ISP links into one Gigabit-interface on my Router 2921, can any one tell me how to do that ? sub-interface creation is not possible on cisco 2921
plz help me
2 ACCEPTED SOLUTIONS
Highlighted
Rising star
Mark as New

Bookmark

Subscribe

Mute

Email to a Friend
Hi Imran,
I didn't realize that the switch doesn't even have a login option :-( So it would be more of like a HUB then. It worth checking (google it) if your switch model understand 802.1q tagged frames.More likely they wouldn't be. In that case you will have go with a manageable switch. Also it worth trying to have your router configured with sub interface and connecting the port to your unmanageable switch and see if you are able to ping your service providers router.
As updated before another option you could try is secondary ip address but again that is not a scalable option and i wouldn't recommend the same for a long run.
Regards
Najaf
Highlighted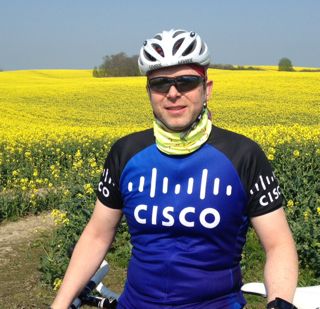 VIP Mentor
Mark as New

Bookmark

Subscribe

Mute

Email to a Friend
No i can not connect 2-isps into 2 gi0/1 and gi0/0,  because that is used for other purposes.  we have only one Gigiabit-int availble that has to be connected into 2-isps .

Then you have to use a different switch or a module in the router. I would go for the module as there will be one device less to manage.
--
Don't stop after you've improved your network! Improve the world by lending money to the working poor:
http://www.kiva.org/invitedby/karsteni