Enthusiast
Mark as New

Bookmark

Subscribe

Mute

Email to a Friend
Limit on size of multicast data packet
Hello,
We ran into a problem today after upgrading our 6506-E switchses to VSS with our multicast packets being dropped and I can not figure out why. Need help.
Yesterday we were able to to send 32K multicast packets with no issues (yes it gets fragmented, but the end tools takes care of that). We installed and upgrade to the VSS (Adv Ent SSH SXI6) on our core 6506E switches last night. As far as I am aware, everything, other than the configs to support the transistion to VSS, did not change. This morning our tester were complaing about the multicast was only partially working. The health and status messages and other multcast traffic were working fine, but when they went to send the initalization files, it just wouldn't go. After testing it was found that if the tester scales the limit to around 8.7K packet size, the tools would start working. The ip mroute counts didn't show any drops, the interfaces also didn't show any buffer overflows or drops as well. Other than the testers complaining, we couldn't detect any issues.
Does the integration of VSS or the new IOS account for this issue? Is there a way to force it back to what the testers are used to? Any pointers would be greatly appreciated.
Thank you,
Brian
Highlighted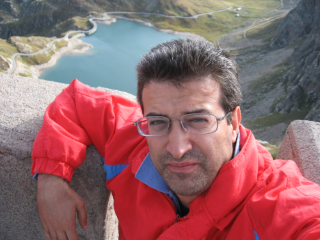 Hall of Fame Expert
Mark as New

Bookmark

Subscribe

Mute

Email to a Friend
Limit on size of multicast data packet
Hello Brian,
CoPP control plane policing may play a role here.
Another point is where in a VSS the fragmentation happens. if the packet is received on a L2 port of the standby chassis it should go via the VSL link to the master supervisor.
the VSL link has probably an MTU able to accomodate frames of size 9216 bytes + VSS overhead of the protocol.
This might explain the different behaviour.
However, sending so big packets that need to be fragmented by first hop network device is not common and it is not best practice.
The application tester/developer can change the size in use and he/she has already done it.
>> Other than the testers complaining, we couldn't detect any issues.
Application developers/ testes always complain of network they think of networks with infinite bandwidth, very low delay and infinite MTU but reality is different.
Hope to help
Giuseppe