Highlighted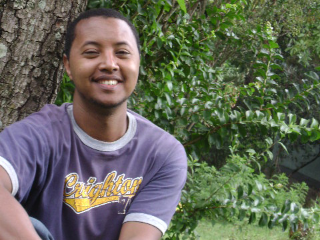 Beginner
Mark as New

Bookmark

Subscribe

Mute

Email to a Friend
syslog message : %SW_MATM-4-MACFLAP_NOTIF
Hello,
I have the setup displayed in the attached diagram in production. The connection between the 6509 and the 2821 is a trunk and I have subinterfaces configured on the router side. The 6509 is connected to the 2960 with two access ports. The ports on the 2960 side are on the same vlan. The ports on the 6509 side are on different vlan corresponding to the subinterfaces on the 2821.
The issue I am having is I keep getting the follwoing in the console log of the 2960
Dec 7 15:54:46: %SW_MATM-4-MACFLAP_NOTIF: Host XXXX.XXXX.XXXX in vlan 10 is flapping between port Fa0/17 and port Fa0/16
The mac address mentioned in the above syslog message is that of the Gi0/1 interface on the 2821. Also on the 6509 I have the following line of log:
Nov 26 16:59:29.351 : %SPANTREE-SP-7-RECV_1Q_NON_TRUNK: Received 802.1Q BPDU on non trunk FastEthernet3/27 VLAN31.
Nov 26 16:59:29.351 : %SPANTREE-SP-7-BLOCK_PORT_TYPE: Blocking FastEthernet3/27 on VLAN0031. Inconsistent port type.
Nov 26 16:59:44.346 : %SPANTREE-SP-2-UNBLOCK_CONSIST_PORT: Unblocking FastEthernet3/27 on VLAN0031. Port consistency restored
Is this going to create a loop in the network? what can I do to solve this issue
regards,
Abebe Amare - CCNP, CCNA (VOICE)
1 ACCEPTED SOLUTION
Highlighted
Mark as New

Bookmark

Subscribe

Mute

Email to a Friend
Abebe,
Gotcha, In that case either put everyone in one VLAN from the 6500 perspective, and use a secondary IP address on the subinterface of the 2821 (so you essentially have two network ranges mapped to one subint/vlan), or use one VLAN per memotec, then configure the linksys ports as access, and a trunk to the 2960 the a etherchanneled trunk from the 2960 to the 6K.
As a hybrid version of the two really won't work.
Good luck.
Chris