Highlighted
Beginner
Mark as New

Bookmark

Subscribe

Mute

Email to a Friend
I had a question reguarding connecting switches togeather in a lan. I saw somew videos where they use dedicated uplink ports to connect mulitple switches togeather. However, during my stuides, the way I practiced was to connect switches togeather by using for example, fa0/0 sw1 to fa0/0 of switch 2. What is the difference between this and dedicated uplink ports? Configuration differences?
Also, I noticed the uplink ports were ussualy gigabit. Should connections between switches be in the gigabit range?
thank you
2 ACCEPTED SOLUTIONS
Highlighted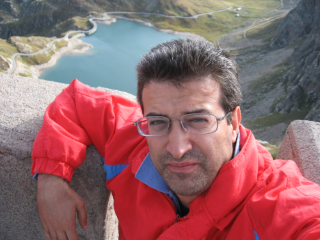 Hall of Fame Master
Mark as New

Bookmark

Subscribe

Mute

Email to a Friend
Hello Sam,
an inter switch connection can be performed with any type of port as you noted.
The use of GE ports and uplink ports are GE ports (or better they can be 10GE in some models) is recommended for performance reasons:
the inter -switch connection is likely to be a trunk port carrying traffic for multiple Vlans.
It makes sense to interconnect the switches with links that have an higher speed then user facing ports as potentially multiple users connected to switchA may have to talk with users connected to user ports in switchB.
Another reason is that the most low end switches have an oriented switching fabric with more access to/from the switching fabric to/from uplink ports.
So the reasons for using uplink ports when available to interconnect switches is better performance
Hope to help
Giuseppe
Highlighted
VIP Expert
Mark as New

Bookmark

Subscribe

Mute

Email to a Friend
Disclaimer
The Author of this posting offers the information contained within this posting without consideration and with the reader's understanding that there's no implied or expressed suitability or fitness for any purpose. Information provided is for informational purposes only and should not be construed as rendering professional advice of any kind. Usage of this posting's information is solely at reader's own risk.
Liability Disclaimer
In no event shall Author be liable for any damages whatsoever (including, without limitation, damages for loss of use, data or profit) arising out of the use or inability to use the posting's information even if Author has been advised of the possibility of such damage.
Posting
In modern switches, often the "uplink" ports might be modular or support optic modules (for fiber). They may provide more bandwidth then other ports, e.g. 100 Mbps vs. gig, to better handle the aggregate bandwidth of the other ports. (Note: additional bandwidth of such a port could also be use for high bandwidth host, i.e. server vs. user.)
Occasionally they may support additional configuration features or have better internal hardware resources (e.g. full port bandwidth to the fabric, more port memory for buffering). (BTW, This doesn't seem as common as it once was for "Enterprise" class switches.)
Historically when copper ports, "uplink" ports were sometimes wired MDI so you could connect them to another switch's MDI-X port using a straight through cable. (Sometimes they had two side-by-side port connectors for the same port, MDI and MDI-X, or a switch/button to change port from MDI-X to MDI, for "uplink" usage.)