Collaborator
Mark as New

Bookmark

Subscribe

Mute

Email to a Friend
Problem between CTS/CUBE/VCS
We have a toplogy that looks like this:
CTS -> CUCM -> CUBE -> VCS -> Telepresence Server.
CTS-3000s can make calls to Telepresence Server, but calls in the other direction to a CTS-3000 fail, with the VCS search history giving a "Session Timer Too Small" error.
I should note that calls to CTS-1000 units work fine in both directions.
On the Telepresence Server, it appears to connect for a second before dropping out. The TP server logs indicate that the CTS-300 has negotiated TIP/SIP-MUX OK, then it immidiately disconnects.
I have read documentationon the "Session timer to small" problem between VCS and CUCM and have made the appropriate changes, however I'm not sure how having a CUBE in the middle would afefct this
CUCM version: 8.6
VCS: 5.1.1
TP Server: 2.2 (1.48)
CUBE: IOS 15.1
1 ACCEPTED SOLUTION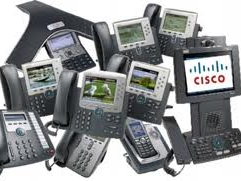 Beginner
Mark as New

Bookmark

Subscribe

Mute

Email to a Friend
Hi Nick,
I am the engineer who worked on this through your TAC ticket. I know you have the fix now, but I thought I would enter the basics here in case others come across this thread with a similar issue.
The "Session Timer Too Small" error in this case came from the CUBE itself. As you mentioned you have the VCS and the CUCM set to 500, those are OK. However the CUBE was still at the default value of 1800 so it was sending this error. The fix for this is to change this value with the following commands:
voice service voip
sip
min-se 500 session-expires 500
However ultimately this was not the cause of the actual call failures. Changing the value in the CUBE fixed the "session timer too small" errors, but the calls still disconnected right after connection. The fix for that turned out to be a CUCM configuration change, which I will not go into here.