Highlighted
Beginner
Mark as New

Bookmark

Subscribe

Mute

Email to a Friend
Busy Tone on Queue DDI (CTI Ports)
Hello friends,
Thanks for the good works and always!
I recently configured CUBAC 3.1.10 with 2 CTI ports so internal and external calls could be routed through each respectively. The 2 lines work for about a week but now the second Queue DDI gives a busy tone any time call is forwarded to it or dialed. The first one still works fine and there has been no major change on the CUCM nor the CUBAC itself. I checked the synchronization and seems fine.
We only heard db replication issue and has long being synched, please what could be responsible for this and what is the way out?
Thanks in anticipation,
Caleb.
Highlighted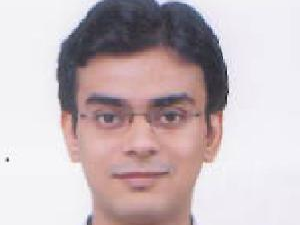 Beginner
Mark as New

Bookmark

Subscribe

Mute

Email to a Friend
Hi Caleb,
Firstly, here is the ideal call flow for AC call routing:
PSTN/Internal device --> CTI route point (Queue #) --> CTI port (Gateway device) --> Operator picks the call --> transfer, hold or park (using CTI devices namely, Service and Park devices)
Now, if you have created the CTI ports to receive incoming calls to AC, then we should follow the above correct structure for call routing, by creating route points as Queue and CTI ports for traversing the call further. (please confirm)
However, if fast busy tone is being heard for one queue and other is working fine, we might check a couple of things on Call Manager.
1) What is the status of Tomcat service on the server where the CTI devices are registered? (utils diagnose test would help in this case but depends on CUCM version you are using - as CM 6 does not have utils dignose test command)
2) Can we test by restarting Tomcat service (utils service restart Cisco Tomcat) and CTI manager service (thorugh GUI - Serviceability) after hours?
2) If you have tried deleting and recreating the Queue again?
3) Is the problematic CTI device registered? If yes, please check the region configuration between calling and called devices.
4) Make sure you have G722 codec disabled through enterprise parameters.
5) What is the Call Manager version you are using?
After verifying the above steps, we can isolate if the issue is with Call Manager (generally CTI) services or if there is a configuration issue.
Let me know if it works.
Cheers!
Hitesh