Highlighted
Beginner
Mark as New

Bookmark

Subscribe

Mute

Email to a Friend
Message Playback issues using TUI and Pop3
We have a customer that is running Unity 4.05 and bought the UM license but has Groupwise as their email client. We configured the Unity server as Unity only with Exch. 2000 Onbox. When we leave a voicemail for a user by calling their extension Unity answers and MWI turns on. We can acess the vm by the phone and using POP3, no problem.
Issue is that when we leave the message in the Exchange Inbox we can no longer access the messgae from the TUI. If we go in using POP3 the message is still there until we delete it.
The TUI tells us you have no new messages or old messages, but the exchange inbox still shows the message there.
The TUI should be looking at the EXCH. Inbox to see if there are messges there, but once again the TUI reports that there are no messages. New messages thru the TUI work fine.
Sounds like a permission flag is not setup correctly.
Any help would be appreciated.
Highlighted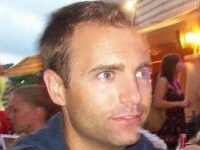 Rising star
Mark as New

Bookmark

Subscribe

Mute

Email to a Friend
I'd like to point out that this is not a supported configuration. We don't support Exchange being install on Unity with UM because we don't want the extra load the mail clients add to the system.
I am pretty sure this issue is being caused by the POP3 client downloading the mail off the Exchange server. Once the mail is off the server Unity can't access it. Although most clients have an option to leave mail on server, email clients using POP3 generally connect, retrieve all messages, store them on the user's PC as new messages, delete them from the server, and then disconnect.
The only other possibility which is really unlikely, and assuming the mail is left on the system, is that the POP3 client is somehow stripping the customer message class off the message in Exchange. Unity identifies messages with the call IPM.NOTE.VOICE.UNITY only.
You can open up dohproptest with the –a switch to login to the users mailbox and see if the messages are there and if so the message class stamped on them,
c:\commserver\techtools\dohproptest.exe –a
The password is (100-month)(month+day) so for today it would be 9422.
Click on Mail Users and find and highlight the user to test with
Click Get User's Mailbox and then OK
In there you can see all the messages -- the property for the message you're looking for is AVP_MESSAGE_CLASS. If it is set to anything other than IMP.NOTE.VOICE.UNITY Unity won't think it's a voicemail message.
But again please keep in mind that this isn't something that Cisco TAC will support. You are on your own here more or less.
Let me know if you have any questions.
Thanks,
Keith