Highlighted
Beginner
Mark as New

Bookmark

Subscribe

Mute

Email to a Friend
Hi,
We are running 4 Chassis in our enviroment with firmware 1.4 (3q) and recently we had an issue with one of the PSU (PSU2) in chassis 2 and we got it replaced and after that we are observing that 1 of the PSU in each chassis is showing as "Power Save" (PSU-Details_All_Chassis.JPG) state.
I want to understand that how Power consumptions works in UCS, I have also attached "Power Groups" (Power-Group_Details.jpg) snap shot for the reference.
Want to understand what is "unbounded" & "cap-ok". When will "power save" state PSU will be ON state and does it will go again in "power save" state.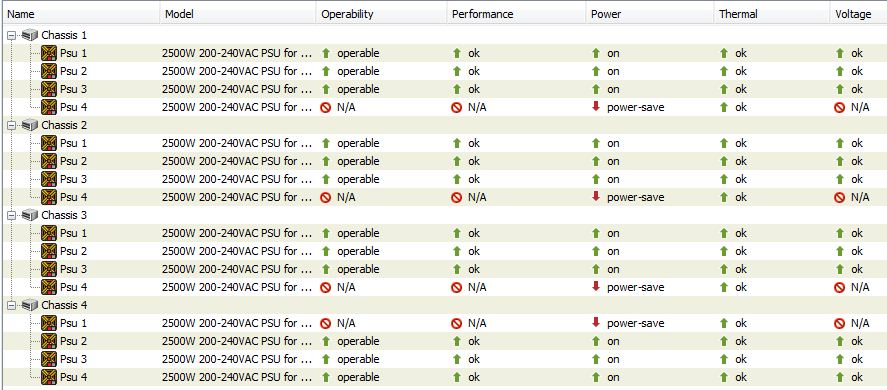 Thanks,
Amit Vyas
2 ACCEPTED SOLUTIONS
Highlighted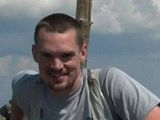 Enthusiast
Mark as New

Bookmark

Subscribe

Mute

Email to a Friend
Amit, if the PDUs in the diagram are going to 2 different power sources then I would swap cords 2 and 3 and then configure the UCS power policy as grid. With grid PSUs 1, 2 are in one grid and PSUs in 3,4 are in the other grid.
With grid you could lose a PDU and the system would stay up. N+1 is recommended when all PSUs are going to a single power source.
Take a look at this for more detailed info on the PSU grids and options
http://www.cisco.com/en/US/docs/unified_computing/ucs/hw/chassis/install/overview.html#wp1255314
Highlighted

Cisco Employee
Mark as New

Bookmark

Subscribe

Mute

Email to a Friend
Amit,
Again Jeremy is correct. given your illustration grid is the way to go.
The best way to figure out your power requirements however is to use the following tool:
http://www.cisco.com/assets/cdc_content_elements/flash/dataCenter/cisco_ucs_power_calculator/
To answer your question however about the N+1 I have included an explanation below.
Also instituting power capping at the chassis level requires the following:
IOM, CIMC, and BIOS version 1.4 or higher
2 PSUs
A minimum of 3788 AC watts should be set for each chassis. This converts to 3400 watts of DC power, which is the minimum amount of power required to power a fully-populated chassis.
This means that after 1.4 release the minimum with power capping is 2 PSUs. For example previous to 1.4 release a system that was set for N+1 (1+1 for example) would need to have 3 PSUs N+1 (2+1) in releas 1.4 and greater. This is because of the power groups minimum requirement.
If the power is required the +1 should be made available to meet the redundancy requirements. If it is not needed it is turned off / power save.
Please let me know if this helps.