Strange behavior - Cisco RV110W Wireless-N VPN Firewall
Options
Mark as New

Bookmark

Subscribe

Mute
‎11-28-2013 02:29 PM
Hi,
I have a very intresting problem.
The situation is that we have got a fix IP address from our ISP. We are allowed to connect to a https website only from that IP address, however my colleauge travells a lot so he needs to be able to connect to that website using a mobile ISP which obviously has a different public IP address.
I decidet to buy a Cisco RV110W Wireless-N VPN Firewall.
Internet speed: 30Mb/s down 3Mb/s up
The problem is the following: win xp sp3, win7x64sp1, win8.1 are failed to connect to that website via VPN, however the VPN session is faultless. Intresting, i cannot even open speedtest.net over VPN using any windows version mentioned above but i can open speedtest.net and i also can open the critical website using linux ubuntu 10.04LTS, 13.10, Debian 6 and OSX 10.9
I have tried all possible settings combinations on win8.1...
If you have time please take a look! Thank you in advance!
Router setting, version, etc...
Version 1.2.0.9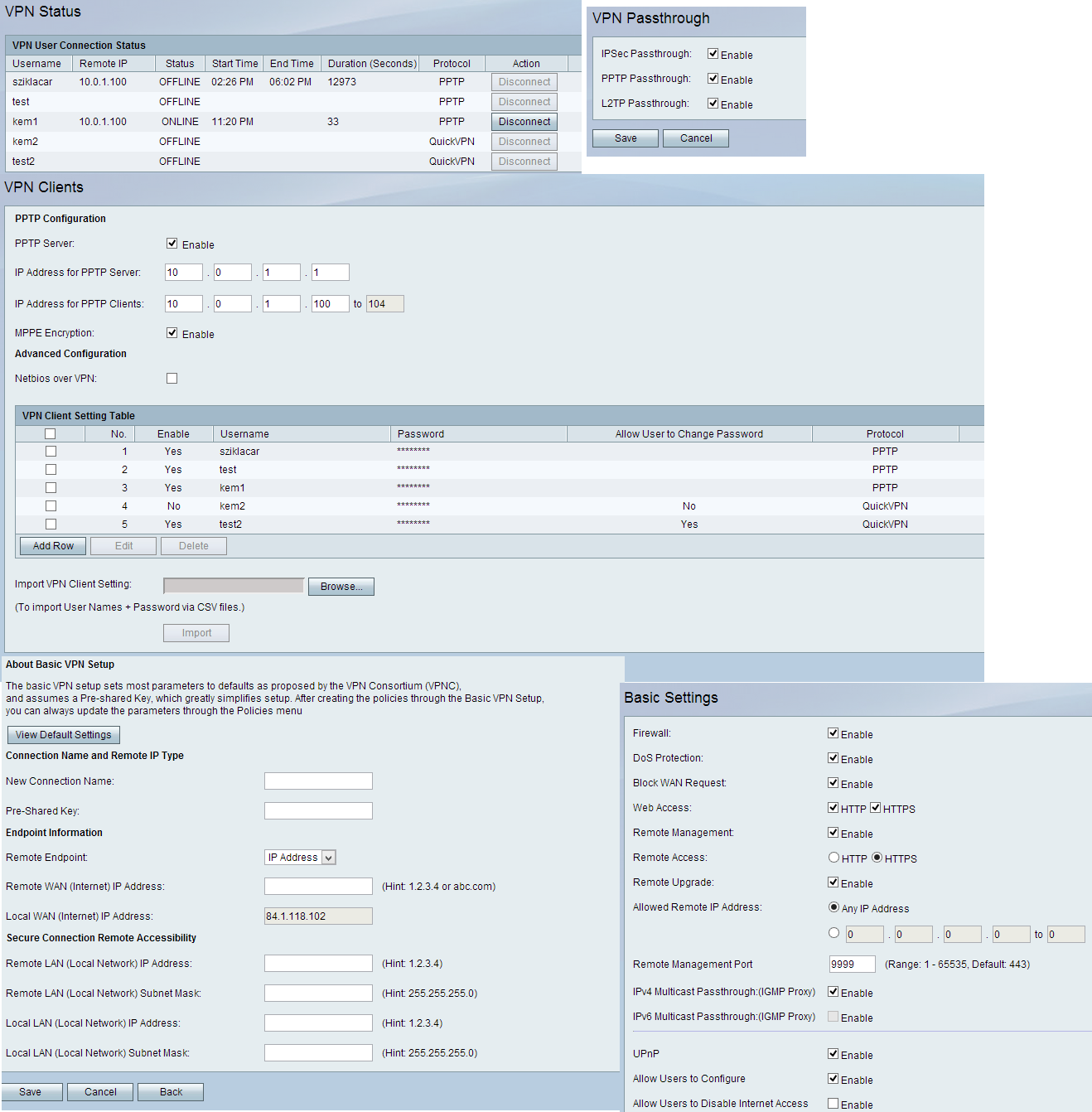 VPN settings
Best Regards,
István
Options
Mark as New

Bookmark

Subscribe

Mute
‎11-29-2013 09:21 PM
Options
Mark as New

Bookmark

Subscribe

Mute
‎12-02-2013 07:05 AM
Solution: MTU to 1372 instead of default 1400