Cisco Employee
Mark as New

Mark as Read

Bookmark

Subscribe

Email to a Friend
Cisco CMX Cloud Connector is a Software-as-a-Service (SaaS) product aimed to provide in-venue analytics, which seamlessly integrates with the Cisco wireless infrastructure.
Any retail, hospitality or K-12 Education customer who wants to gain CMX Cloud presence analytics, but are hesitant to deploy gear locally, or build/leverage their WAN circuits for this, Mobility Express (the Cisco controller software running on Cisco Access Point) is great news for all of these distributed organizations. Mobility Express supports this direct connection to CMX Cloud in 8.3, removing the requirement to have a physical Wireless LAN Controller (WLC ) and controller licensing for this deployment.
Mobility express with software version 8.3 for reduced CapEx:
Reduced Op-ex for existing Cisco customers with already purchased WLC, for whom getting to CMX Cloud is a matter of upgrading controller software to version 8.3:

Both Mobility Express version and WLC (version 8.3 & later) provide the ability to send NMSP data seamlessly and securely from Cisco WLC to CMX Cloud over HTTPS which is secure.
In summary, CMX Cloud Connector allows for delivering Wi-Fi location-based services including Presence Analytics from the cloud without the need to install and manage CMX Cloud Proxy on-premises.
CMX Cloud Connector provides secured guest-access solutions to visitors through a custom portal that analyzes guest activity to provide better engagement and track assets, to list just a few of the features of Cisco CMX Cloud.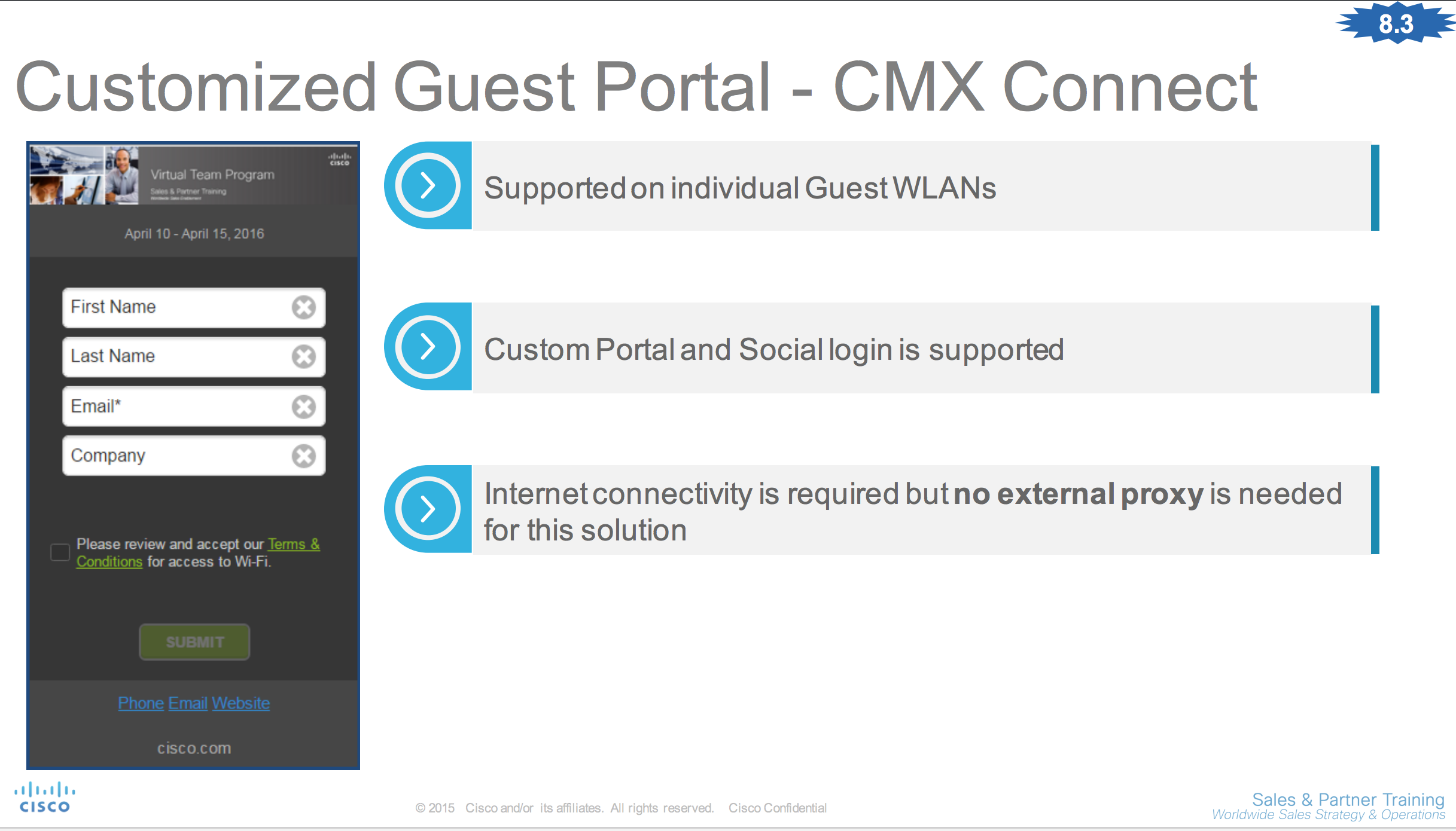 Please add a comment to share your experience with this powerful triad: CMX Cloud Connector, HTTPS & CMX Cloud!
2 Comments
You must be a registered user to add a comment. If you've already registered, sign in. Otherwise, register and sign in.