Security has become one of the greatest concerns for every company alike. The industry is moving towards a fast paced and customer-oriented network infrastructure which automatically increases the vulnerabilities a network is exposed to. As the industry t...
Read More

We got some new Apple Macbook Air, when connected to wifi, we found the link speed was only 54Mbits, but other laptops like DELL or Panasonic were working fine, the link speed was at least 800 Mbits. we are using Cisco WLC 5504 and 2702I ap.and the funny ...
Read More
In today's world where business needs to be up and available 24X7, one of the major challenges faced by a lot of companies is the seamless uptime of their network infrastructure. Any company's primary focus is always on keeping its infrastructure ready fo...
Read More
As a network administrator keeping up with the methods of today is more challenging, and not relying solely on traditional ways of configuration and management is demanding. APIs have become a buzz word, and supporting it shows that your device is next-ge...
Read More
We're looking for network operators and engineers to complete a 2-minute icon preference study. The icon choice will help us better represent information on a Cisco software product. Click here: https://ciscoux.az1.qualtrics.com/jfe/form/SV_6saOh5sRd7dwAi...
Read More
Most of the times while considering for wireless controllers, we look at what are the options available for deployment – physical appliance for my large campus or virtual appliance deployed on private/public cloud? Or a wireless controller embedded on a s...
Read More
Have you wondered about 5G and how it will affect your business? We have the answers for you. Learn about Cisco products and solutions related to 5G and Wi-Fi 6. 5 things to know about Wi-Fi 6 and 5G 5G white paper Cisco 5G cloud-to-client-network How 5G ...
Read More
On Tuesday, May 14 at 8 am PT, join us for an introduction to Catalyst 9600, including architecture, security, network operations, and demo. Register for the briefing today.
We are in the early days of Wi-Fi 6 adoption, and Cisco is working hard on latest developments in switching platforms, network management and deployment and programmability in DevNet workshops to help you leverage and prepare for this new technology. Find...
Read More
The network needs to be wireless-first, cloud-driven and data-optimized for an unplugged and uninterrupted experience. Cisco's next generation Wi-Fi and campus core will accelerate our customers intent-based networking. Find out more about Cisco's Wi-Fi 6...
Read More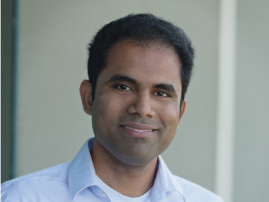 Linguists, over the past 50 years, have found strong relationship between bilingualism or multilingualism and intelligence. The benefits range from professional to cultural - improved problem solving, decision making and more importantly opening more oppo...
Read More
Give us ten minutes and see how you can save hours of time managing and troubleshooting your network. Request a live demo of Assurance with Cisco DNA Center.
On Tuesday, May 7 at 8 am PT, learn about the new 9115/9117/9120 Wi-Fi 6 AP's. We will focus on the new features in Wi-Fi 6 like OFDMA, BSS Coloring, MU-MIMO, RF Fingerprinting. Plus identity federation, 802.11u, a cloud radius server, and a distributed a...
Read More
Curious about Wi-Fi 6, what it has to offer, and how it will affect you and your business? Check out these frequently asked questions. Let us know if you need more information in the comments below.
.cui .lia-quilt-blog-article-page iframe { width:1024px; height:800px; }