Options
Mark as New

Bookmark

Subscribe

Mute
‎08-09-2013 04:04 PM - edited ‎07-04-2021 12:37 AM
With Shankar Ramanathan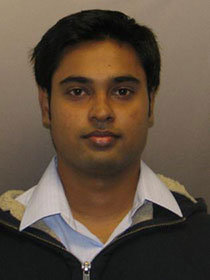 Welcome to the Cisco Support Community Ask the Expert conversation. This is an opportunity to learn and ask questions about how to monitor, troubleshoot, and configure voice over WLAN on Cisco Unified Wireless Network and 792x/9971 phones with Cisco experts Saravanan Lakshmanan and Shankar Ramanathan.
Additionally, the experts will cover relevant issues such as one-way voice, two-way failure (no voice), "robotic" or choppy voice quality, network busy, and leaving service area.
Saravanan Lakshmanan is a customer support engineer at the Cisco Technical Assistance Center, specializing in wireless technologies and solving high-severity and critical wireless issues for Cisco customers and partners. He is an expert in debugging and troubleshooting Cisco Wireless LAN controllers; wireless LAN services; unified access points; wireless LAN security; autonomous access points (Aps); voice over Wi-Fi (VoWifi); authentication, authorization, and accounting (AAA); and radio frequency (RF) technologies. As a technical content engineer, he creates and edits documentation to enhance product serviceability. During more than 10 years of engineering experience, he has served as QA specialist for the Cisco Wireless business unit and before that as a senior software specialist in QA for Motorola's wireless engineering infrastructure team. Saravanan is a frequent contributor to Cisco's internal forums as well as the external Cisco Support Community. He holds a bachelor of engineering degree from Annamalai University in Chidambaram, India.
Shankar Ramanathan is a customer support engineer at the Cisco Technical Center specializing in Cisco voice over wireless LAN (VoWLAN) technologies, including 792x and 9971 phones. Prior to joining Cisco in November 2011, he worked as a wireless network engineer at Elan Technologies, responsible for RF wireless network planning, simulation, propagation path analysis, and optimization of Wi-Fi 802.11 mesh and WiMax (802.16 d/e) networks for various system integration and automation projects. Shankar holds a master of science degree in electrical engineering specializing in communications and signal process from the State University of New York, Buffalo. He is CCNA certified (number 410004168640IMZF) and has four years of industry experience.
Remember to use the rating system to let Saravanan and Shankar know if you have received an adequate response.
Because of the volume expected during this event, Saravanan and Shankar might not be able to answer each question. Remember that you can continue the conversation on the Wireless, sub-community forum shortly after the event. This event lasts through August 23, 2013. Visit this forum often to view responses to your questions and the questions of other Cisco Support Community members.