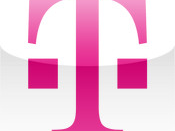 Enthusiast
Mark as New

Bookmark

Subscribe

Mute

Email to a Friend
Hello everyone,
I am looking for a solution to add a Meeting to Codecs based on TC or CE Firmware. I would like to use the solution the TMS or CTM are using to add a OBTP to the Touch Panel. We want to use a self written meetingroom booking tool. A booked meeting should have the option of a adding a telepresence meeting to the booking. Then the tool would add a OBTP to the TP Device placed in the room. The dialed number should be defined by the user himself when booking the meeting or automatically be created via the tool. It would use a predefined pool of numbers that would be defined on conductor.
Is there a way to use the API that TMS and CTM are using?
Kind Regards,
Jannik
1 ACCEPTED SOLUTION
Highlighted

Enthusiast
Mark as New

Bookmark

Subscribe

Mute

Email to a Friend
You definitely want to use TMS Bookings API. That's the best (and only supported) path, but it does come with certain limitations, like for example you cant book remote endpoints that TMS cannot reach and as its not officially supported you might find things would break from release-to-release without any notice and nothing published... thats always the risk when using private APIs.... That said, CDW did a little work on this and found out its feasible on a small scale.
take a look at this blog post and the associated info and you might find what you are looking for;
https://blog.cdw.com/collaboration/cisco-telepresence-one-button-push-make-demo