Beginner
Mark as New

Bookmark

Subscribe

Mute

Email to a Friend
Need help on TCL scripting
Hello Guys,
I am trying to create a TCL scipt to play the greeting before the call reaches the destination.
I do not want to apply it to the incoming dial-peer but to the out-bound dial-peer pointing to the call manager.
Can any one help me out with a script for the same.
1 ACCEPTED SOLUTION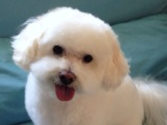 Cisco Employee
Mark as New

Bookmark

Subscribe

Mute

Email to a Friend
For script itself, we get the destination number from set dest [infotag get evt_handoff dnis] (for outbound dial peer)
instead of set dest [infotag get leg_dnis] (for in bound dialpeer)
That's what we need to do for script in outbound dialpeer.
To place the app in outbound dialpeer we need to add "out-bount" at the end
dial-peer voice xxx
service <name> out-bound
But you need to manage your destination number to prevent looping
For example you have destination number 1111 that triggers the script, script will capture 1111 as destination number, then if you setup the call with 1111 it will create a loop. That's what I mean that will make it more complicated. So you may create a temp outbound dialpeer only for Tcl script then another real one to reach out and in script you will change the dest number to real one to prevent it come back to script again.