Anonymous
Not applicable
Options
Mark as New

Mark as Read

Bookmark

Subscribe
on ‎12-01-2010 06:17 AM - edited on ‎03-12-2019 09:33 AM by
NikolaIvanov
Background
In order to debug problems with Cisco Unified IP Phones it may be necessary to collect the phone console logs from the phone itself. The default level of console logging should be sufficient to troubleshoot most problems, but if additional logging is needed refer to this document for more information about how to login and set the debugs. The procedure mentioned in this document should work for all Cisco Unified IP Phones (SIP and SCCP) newer than 7941/61 not including 7985, 793X conference Phones, and Wireless Phones.
This document is also relevant to 8961, 9951, and 9971 phones, however to gather debugs from an 8961, 9951, or 9971 without using the "Web Access" feature, use this document.
To collect debugs from a 6900 Series IP Phone use this document.

Enabling Web Access on the phone
For all phone models 7941/7942 and later, the easiest way to access the phone console logs is through the phone's web page. Depending on the CUCM/CUCME version, phone model, and firmware version the phone web page may or may not be enabled by default.
Enabling Web Access for a phone in Cisco Unified Communications Manager

If the phone is registered to CUCM, simply go to Device->Phone, and locate the phone.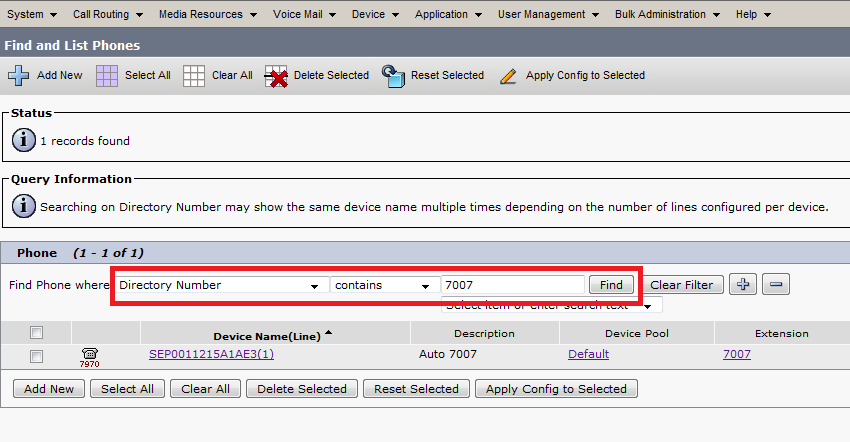 In the Device Configuration screen, scroll down to the "Product Specific Configuration Layout" section and set "Web Access" to Enabled. After doing so, click "Save" and then Reset the phone.
Note: Because of CSCth54261 if the phone was previously auto registered web access may show as enabled despite it actually being disabled on the phone. It may be necessary to disable, save, then enable web access for the setting to take effect properly.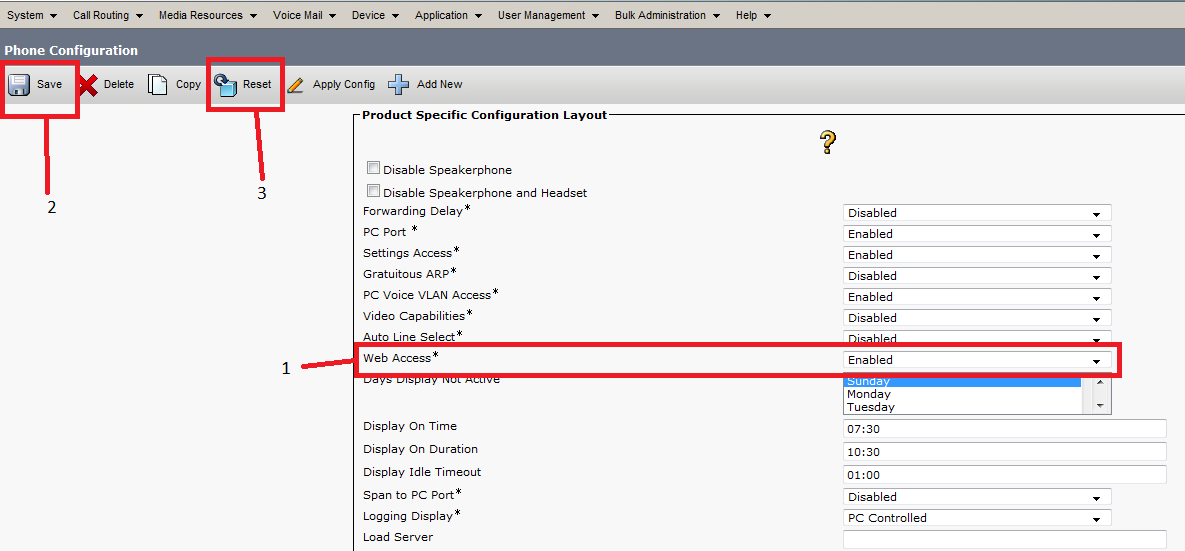 Enabling Web Access for a phone in Cisco Unified Communications Manager Express
In CUCME Web Access can be enabled for all phones simultaneously, then the phone which needs the access enabled can be reset. The commands are shown here: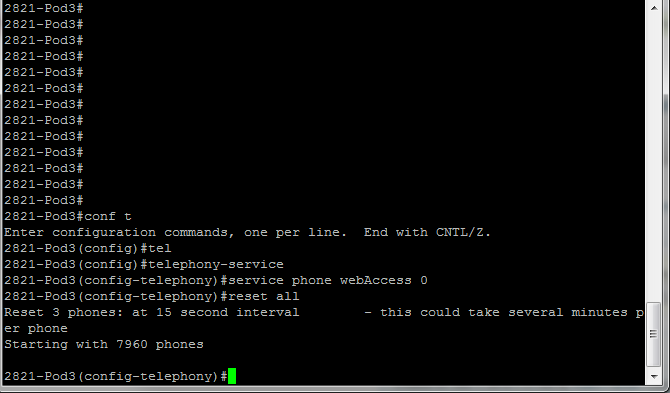 Verifying Web Access has been enabled
After the phone resets the newly changed setting can be verified by trying to access the phone's web page by it's IP address or by going through the Settings on the phone itself. In this firmware version it is under Settings->Device Configuration->Security Settings:

Collecting the phone console logs from the phone's web page
Once web access is enabled put the IP address of the phone in a web browser (Internet Explorer is recommended) and find the phone's web page. The "Console Logs" option should be available in the left side column.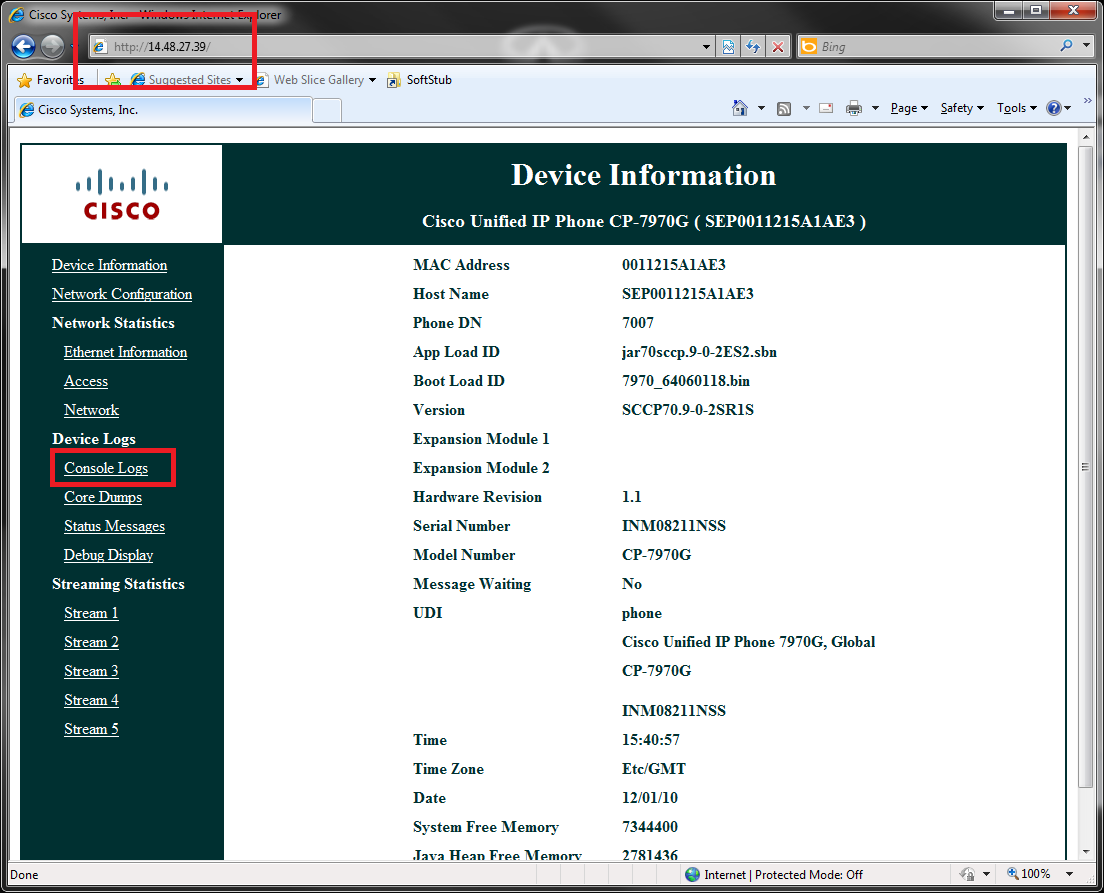 Click on "Console Logs" and all of the console logs will be displayed.

To save the console logs, right click the log file and choose "Save Target As...", choose a storage location on the local PC, and click Save. Repeat this step for each log file in the list.