edited on:

‎03-12-2019

‎10:10 AM
Introduction
Cisco Prime License Manager

Cisco Prime License Manager provides simplified, enterprise-wide management of user-based licensing, including license fulfillment. Cisco Prime License Manager handles licensing fulfillment, supports allocation and reconciliation of licenses across supported products, and provides enterprise-level reporting of usage and entitlement.
Cisco Prime License Manager (Prime LM, formerly Cisco Enterprise License Manager) aligns with the Cisco Prime management suite of products. Cisco Prime LM offers new features and capabilities and adds support for Cisco Emergency Responder. Cisco Prime LM also supports multiple clusters and multiple versions of products, such as Cisco Unified CM versions 9. x and 10. x .
If you choose to remain on Cisco Enterprise License Manager (ELM) 9. x and have 10. x clusters, ELM can support both Unified CM version 9. x and 10. x with an update from a Cisco Option Package (COP) file; however, Cisco highly recommends upgrading to Cisco Prime LM to leverage new features and functions.
Cisco Prime LM currently supports the following Cisco Collaboration applications:
Cisco Unified CM
Cisco Unified CM Session Management Edition (SME)
Cisco IM and Presence Service
Cisco Unity Connection
Cisco Business Edition 6000
Cisco Emergency Responder
Cisco WebEx Meetings Server
The Cisco Prime License Manager interface provides the following views that enable you to monitor the system status:
•

The Dashboard provides an "at-a-glance" view of the system. Links in the Dashboard navigate to their related pages within Cisco Prime License Manager.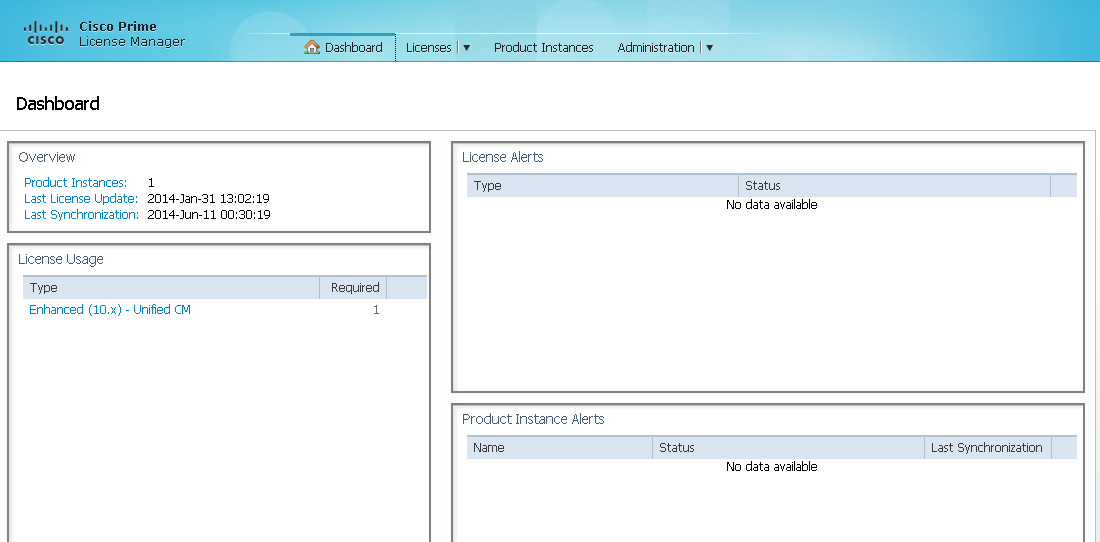 License Usage View
The License Usage view, accessed by selecting Licenses > Usage in the Cisco Prime License Manager interface, identifies the licenses installed on the system and how those licenses have been used at the time of the last synchronization.
There are three views available from the License Usage view:
Table View
The Table View provides the following information for each license type:
•

Type of licenses in use
•

Number of licenses required
•

Number of licenses installed
•

Number of licenses available
•

Status of that license type (for example: in compliance, in violation, and so on)
Chart View
The Chart View tab presents a graphical view of the number of licenses used for a particular product.
Select the License Type from the drop-down menu to view the chart for that license version. Place your mouse over each of the chart's bars to reveal license count information. The figure below shows a Chart View, customized for each product type, which illustrates the number of licenses:
•

Borrowed from Upper Tier
The Chart View also identifies, with a red "x", instances where there are insufficient licenses.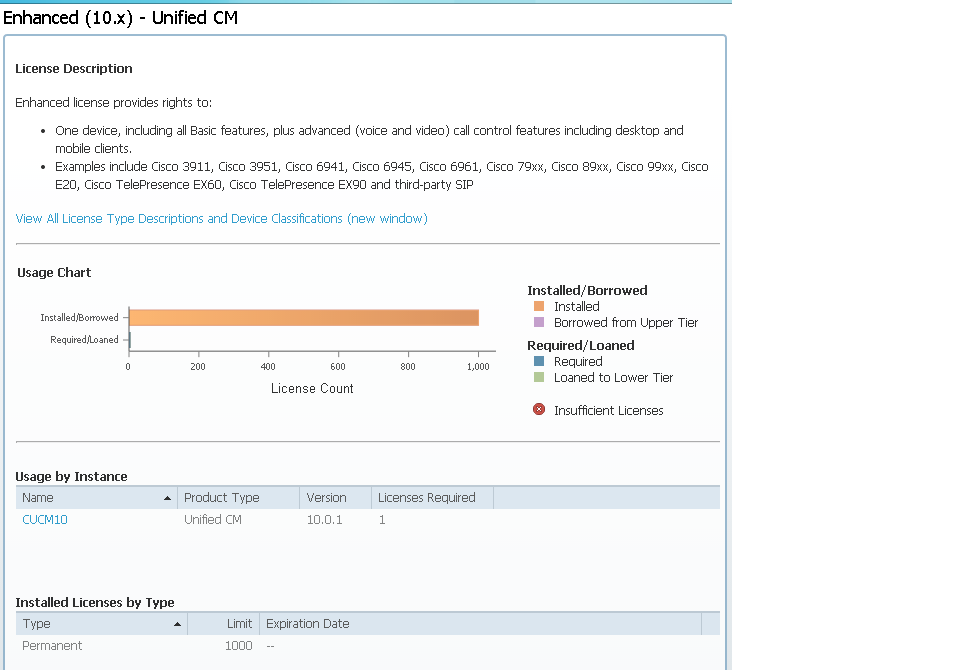 Cisco Prime License Manager - Supported Products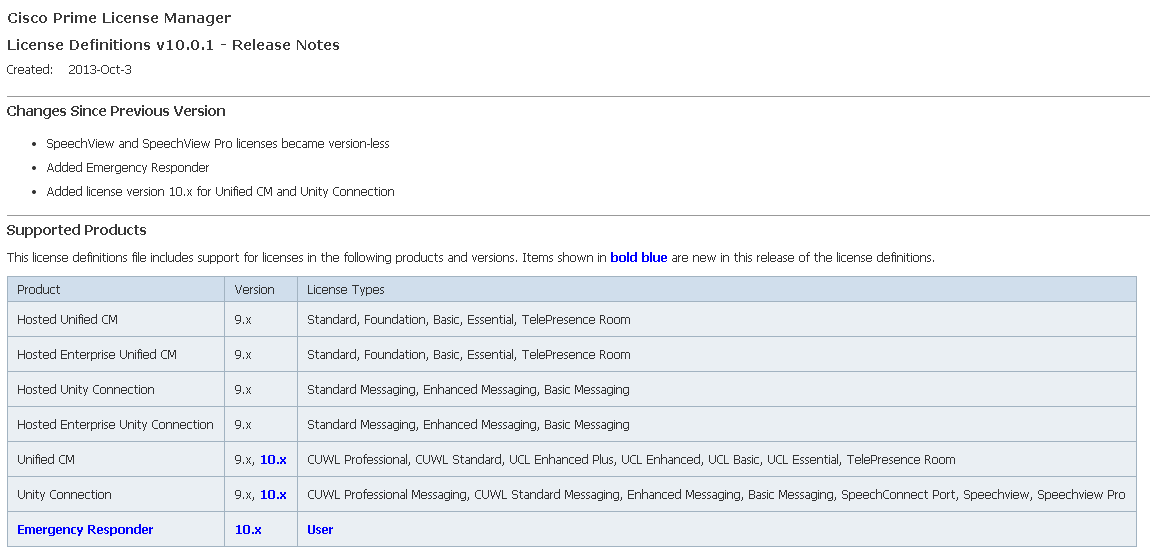 Supported Matrix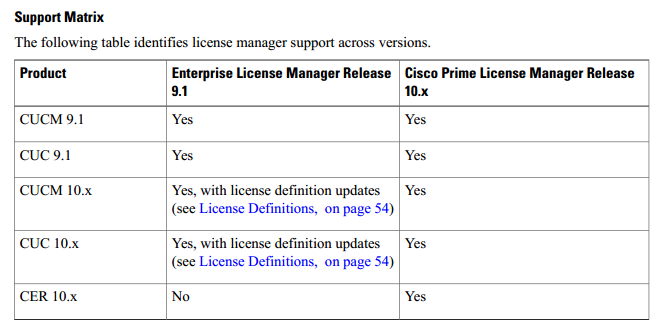 Licensing CUCM 10.x using Cisco Prime License Manager (PLM)
Related Information