Highlighted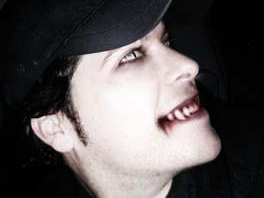 Beginner
Mark as New

Bookmark

Subscribe

Mute

Email to a Friend
UCCX script not updating / working. Plz help.
Hi All,
We are having an issue where UCCX has stopped running updated script - old script seems to be stuck.
Background:
UCCX System version: 8.0.2.10000-41
CUCM System version: 8.0.2.40000-1
Cisco Unified CCX Editor 8.0(2.0)
2 servers in cluster.
Script is running from subscriber - but has been updated in Publisher (as I always have).
In the past, I've updated scripts using CCX Editor without issue.
Yesterday I uploaded a prompt, modified a script in CCX Editor, then saved it.
Then in UCCX, refreshed the script, refreshed the Application, refreshed everything, noted in Script management that the modified date changed, dialed the number, the prompt has not changed. Still has the old prompt playing.
I've tried creating new variable, setting it in UCCX with checkbox and without checkbox, etc. - No change, issue remains.
Tried to update the Weekday Time of Day and save (to rule out trouble with prompt section) - refreshed all appropriate, times have not changed. Appears that script is just not taking.
If I open the script from UCCX, it shows the updated script.
As a test, I ran Reactive Script from CCX Editor, when the phone is answered, it shows the script from the subscriber IP and the script it shows is the OLD script.
It is as if the replication is failing.
In Tools > DataStore Control Center > Data Stores > Cisco Unified CCX Repository DataStore > the subcriber is showing "Last Update Time" that is not the most recent update.
Clicked on Synchronize Data > waited ages > went back into it - the "Last Update Time" still is the last time I successfully updated the script (a few days ago) - it hasn't synched.
Where am I going wrong? Has anyone seen this issue before, is there a way of resolving it without restarting the box?
Any help appreciated.
Cheers,
Brett