Highlighted
Beginner
Mark as New

Bookmark

Subscribe

Mute

Email to a Friend
we are sending a vm message into queue in order that the vm may be routed to the next available agent. the problem that we are having is when the second vm is left in the queue, it is overwriting the first vm recorded. I believe this has to do with the session that is active and the second call taking over the same session number. What i need to do is force a new session on the second call.....I thought that this step would do it: but it doesnt.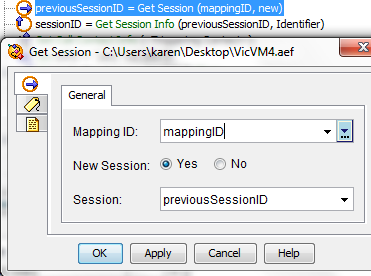 it appears this step is grabbing the session that has remained active since that VM is still in queue. this whole process works famously for one call/vm at at time, it is only the second call that seems to not cooperate. any tips?
1 ACCEPTED SOLUTION
VIP Advisor
Mark as New

Bookmark

Subscribe

Mute

Email to a Friend
Great analogy of the Session and virtual folder Jon. I'll also add that you don't need Sessions to make the "call back with a recorded message" feature work. The script which the caller called in to stays active after they've disconnected, and therefore the Document which holds the recording stays in memory. You don't need to store it in a Session, Write Document, Upload Document, none of that.
In fact, since OP brought up Sessions and mappings, it's likely that this is the cause of the problem. The mapping ID might be a common value for all callers, and they could be overwritting, or referencing the incorrect Session to pull the recording value out of it. Removing the Session feature from the callback solution all together might be the best choice.
Anthony Holloway

Please use the star ratings to help drive great content to the top of searches.
Anthony Holloway
If you found this post helpful, please consider clicking that helpful button!
And for a limited time, by marking helpful posts, you're also helping
Doctors Without Borders