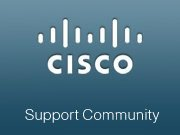 Community Manager
Mark as New

Bookmark

Subscribe

Mute

Email to a Friend
Ask the Expert: Cisco Email Security Appliance (ESA), Web Security Appliance (WSA), and Content Security Management Appliance (SMA)
This is an opportunity to learn and ask questions about Cisco Email Security Appliance (ESA), Web Security Appliance (WSA), and Content Security Management Appliance (SMA) with Cisco Experts: Nasir Abbas, Rehan Latif, and Frank Tao Yang.
Covering topics ranging from Ironport, SBRS, TLS / Encryption / Certificates / CRES, LDAP, workqueue, clustering, Antispam, Antivirus, Outbreak Filters, DLP, upgrading, reporting, and more.
Nasir Abbas is a customer support engineer from the Cisco Content Security team at the Cisco Technical Assistance Center in Sydney, Australia. He has more than 10 years IT experience. And is a subject matter expert (SME) for Cisco IronPort Encryption Appliance.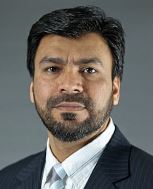 Rehan Latif is Senior Customer Support Engineer for Cisco Content Security product line. He has been in networks and security business for last 17 years including 6 plus years within Cisco as Content Security Expert. Rehan holds Masters Degree in Inter-networking.

Ask your Questions during this two-week, open discussion thread!
** Remember to use the rating system to let the experts know you have received an adequate response. And encourages participation.**
Monday, February 16th through Friday, February 27th, 2015
Because of the volume expected during this event, the experts might not be able to answer every question. Remember that you can continue the conversation in the Security > Email Security community, shortly after the event. This event lasts through February 27th 2015. Visit this forum often to view responses to your questions and those of other Cisco Support Community members.
1 ACCEPTED SOLUTION
Beginner
Mark as New

Bookmark

Subscribe

Mute

Email to a Friend
Hi, I have a couple of questions related to WSA. I'm looking for more information on anti-malware scanning, and have a couple of questions about external DLP.
1) Is the decision for whether or not content is scanned for anti-malware based entirely on reputation? Is there any way to create policy to define which types of traffic get scanned for anti-malware? If so, how is that done, and how flexible can the policy be defined (i.e. only content from a particular subnet is scanned)? Is it possible to scan all traffic, and is scanning all traffic recommended?
2) With external DLP servers, can you please elaborate on the protocols and methods that are scanned for DLP? It looks like only HTTP, HTTPS, and FTP are supported. Which methods are scanned (PUT, GET, etc...) and with FTP, is it only scanned in the context of FTP over HTTP, or is native FTP scanned as well (Assuming it's sent to the proxy as well). With FTP, which methods are supported (put, mput)?
3) With external DLP. The AsyncOs User guide indicates the following: " Verify the external DLP server does not send the Web Proxy modified content. AsyncOS for Web only supports the ability to block or allow upload requests. It does not support uploading content modified by an external DLP server.
What exactly does this mean? If the external DLP server modifies the content to remove/mask sensitive information, will this not work with the WSA? Is the WSA only looking for a block or allow response from the external DLP server?
Thanks,
Pat