Beginner
Mark as New

Bookmark

Subscribe

Mute

Email to a Friend
Calls over SIP are silent and then drops
I am having issue routing calls over SIP to CUCM.
Call comes in, hit the SIP dialpeers, reach CUCM...both parties hear silence and the call drops in 8 secs.
I am not sure if it's a DSP issue or a Codec issue. I have taken all the relevant outputs in attached docs. The gateway has 2xPVDM-32, 1xE1, 2xFXS, 2xBRI, Hardware Transcoder & Conf Bridge, Software MTP.
They are using ISDN-30 to route calls via E1 for Route Pattern 9T and SIP trunk to route calls for Route Patterns 8T.
There is no SIP trunk configured at the Call manager. All calls hit just one Route List and one Route Group which points to this gateway.
There is just one region which is G711. The MRGL has two MRGs - the top one is gateway MRG with Hardware Conf, Hardware Transcoder and Software MTP at gatewat. The 2nd MRG is CUCM MRG with all Soft Media Resources.
In SIP and CCAPI traces, sometimes I am getting cause code =16 (normal call clearing) and sometimes I am getting caude code = 47 (CC_CAUSE_NO_RESOURCE).
Call manager = 192.168.212.1
H323 Bind = Fa0/0 = 192.168.212.4
SIP local interface = Fa0/1 = 94.x.x.194
SIP Remote Interface = 146.x.x.200
CCM Ver = 7.1.3.20000-2
Gateway = 2811 = 12.4(24)T2
You can see the CCAPI and CCSIP traces as well.
Call Flow:
PSTN (81763) ----- > 2311111 >>>> Hit Gateway >>> Translates to 2905 >>> dialpeer to reach CUCM >> Picks up the phone x2905 >>> Both Calling and Called party hear silence >>> Call drops in 8 secs
We have reloaded the gateway as well. After the reload there were some errors in the logs which I have highlighted in the attached doc (Something like this %SYS-2-INPUTQ: INPUTQ set, but no IDB, ptr=471925B4, -Traceback= 0x4038B480z 0x43874C80z 0x43875A54z 0x41C6BB8Cz 0x41C78890z)
Any help will be much appreciated.
1 ACCEPTED SOLUTION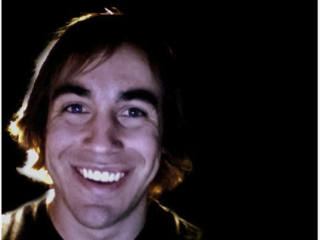 Cisco Employee
Mark as New

Bookmark

Subscribe

Mute

Email to a Friend
I would leave the SIP bind commands off.
The router maybe crashed if you enabled the debugs, but forgot to disable console logging. The debugs are verbose and will spike the CPU if you don't stop them from printing to the console line.
If you can get access at some point, 'un all' will turn those off. A reboot of the router will make it come back up with the debugs off, too.