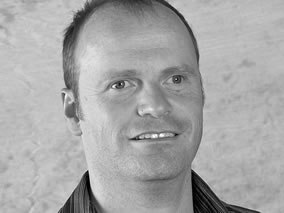 Contributor
Mark as New

Bookmark

Subscribe

Mute

Email to a Friend
Dial Issue on ATA-187 in SRST mode
Hi everyone
I'm currently struggeling with a FAX connected to an ATA-187 (firmware 9.2.3) dialing to PSTN in SRST (version 9.1, CUCM is also 9.1) mode.
The problem is that the ATA is sending the dialed number digit per digit (first invite only contains the PSTN access code of 0).
I have tried with KPML enabled and disabled. Disabling KPML worked for the 8961 phones which also have no dial plan on the phone.
Usually I have only a dial peer with destination pattern 0T to the PSTN. I have tried with dial peers that match the whole dialed number without any improvement. I have even tried with a local dial plan on the ATA but it sends a TRYING when the FAX starts to dial what the SRST responds with a Forbidden message.
Has anyone successfully used the ATA-187 with SRST?
If so, how did you configure it and what software versions have you used?
Here is my SRST config for the ATA-187 which works fine for answering calls:
voice register pool 3
id network 10.252.1.0 mask 255.255.255.0
number 1 299 preference 1
number 2 294 preference 1
preference 1
proxy 192.168.12.120 preference 1
no digit collect kpml
dtmf-relay rtp-nte
voice-class codec 1
!
Any input is appreciated.
Many thanks in advance
Regards
Stefan

Advocate
Mark as New

Bookmark

Subscribe

Mute

Email to a Friend
Hello
Yes it is ok for v 8 and v9 ,can you add to your voice register pool?.codec g711ulaw
This is my configuration
voice register pool 1
id mac 0012.7A4B.9015
number 1 2008
codec g711ulaw
thank you
please rate if this will help

Advocate
Mark as New

Bookmark

Subscribe

Mute

Email to a Friend
Other question , if you have ATA 187 , you have two create two voice pools for two ports ?.can you share with us the below debug command
debug ccsip mess.
thank you
please rate if this will help