Beginner
Mark as New

Bookmark

Subscribe

Mute

Email to a Friend
Hi All,
I need help for the following doubt/question:
Our customer have a cluster of call manager version 7.1(5) and 2 voice gateways with a 3 PRI to call the PSTN. The Voice Gateways are configured as MGCP. Costumer perform outbound calls from a group of users and they want that calls from these users appears on the end customerphone side randomly i.e they want use 3 PRI with DDIs randomly.
Example: Phone A calls a mobile phone on the PSTN through a PRI and on that mobile phone the end user sees one DDI from PRI 1 but end user no answered the call, if the Phones A calls again the same mobile number, our customer wants use other DDI from other PRI (PRI2 or PRI 3) or a different DDI from the PRI 1 seeing on end user mobile phone.
I would ask if this feature is possible to configure and if yes how I can do that regarding the MGCP gateways.
Please let me know if I was clearly or if i need to give more details about my doubt/question, i will wait for feddback.~

Best Regards,
Telmo Pestana
1 ACCEPTED SOLUTION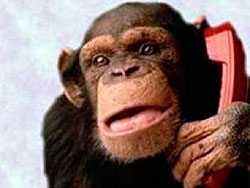 Participant
Mark as New

Bookmark

Subscribe

Mute

Email to a Friend
Telmo,
I would setup a new CSS for just these 20 phones which used a slightly different access code, in this example I am using *9 and changing the CLI to UK mobiles (07XXXXXXXXX). You can just copy the exiting route patterns/filters into a new partition in CUCM and create a new CSS for the special phones which just adds a 9 on either the route patterns or route list.
The CLI should look something like this example:-

voice translation-rule 1
rule 1 /.+/ /02097787877/
voice translation-rule 2
rule 1 /.+/ /02097787878/
voice translation-profile outgoing1
translate calling 1
voice translation-profile outgoing2
translate calling 2

dial-peer voice 100 pots
translation-profile outgoing outgoing1
destination-pattern *907XXXXXX
port 0/0/0:15
prefix 07
!
dial-peer voice 110 pots
translation-profile outgoing outgoing2
destination-pattern *907XXXXXX
port 0/0/0:15
prefix 07
So mobile calls will appear to randomly come from either 02097787877 or 02097787878.
The customers carrier SHOULD reject and calling party number that is not associated with the bearer, so you will still be limited to the range of numbers you can present but that isn't your problem it is purely down to the customer and their carrier to arrange suitable DDI blocks on the bearer to give pseudo random CLI presentation.
Hope this helps,
Craig
Please rate helpful posts!