Highlighted
Beginner
Mark as New

Bookmark

Subscribe

Mute

Email to a Friend
Possible issue with Jabber on ASA
I am doing some testing with Jabber to see how useful it would be for my firm's clients and possible use internally.
I can connect from inside the network to outside the network usually without a problem. When I usually start seeing a problem is connecting to another machine on the inside of our ASA. Using code version 8.2.5 on the ASA.
I enable inspection of SIP on the global policy on the ASA to see if that cleared up the problem. no joy. I did a clear xlate to see if that was the problem but that didnt help either.
Would prefer not to have to upgrade to ASA code 8.4 unless there is no other choice. The current firewall config is fairly basic so nothing fancing on the firewall rules that I would expect to cause a problem.
Any suggestions ? Tried to find troubleshooting info on Jabber but no luck yet.
Ron
Highlighted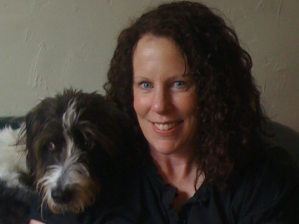 Rising star
Mark as New

Bookmark

Subscribe

Mute

Email to a Friend
Re: Possible issue with Jabber on ASA
Ronald,
I am sorry to hear you are experiencing problems with Jabber. I recommend you post this and future technical support questions to the Cisco Support Community (https://supportforums.cisco.com/index.jspa) where our Cisco technical support experts provide assistance. In face, there is a space dedicated exclusively to Jabber clients: https://supportforums.cisco.com/community/netpro/collaboration-voice-video/jabber. Another option is to open a ticket with the Cisco Technical Assistance Center (www.cisco.com/go/support) to get expert debugging assistance.
We do encourage you to participate in the Cisco Collaboration Community and to also join our Cisco Collaboration User Group program! In the community, we encourage your discussion/sharing around collaboration topics and Cisco Collaboration Solutions, including business and IT requirements, industry trends, process, culture/organization issues, how collaboration can be used to transform businesses, vendor selection, adoption, training, architecture, licensing, and product features/functionality. If you are a customer or partner, you can also join the user group program to be eligible for member-only events and influence product direction.
We hope to hear from you again.
Kelli Glass, Moderator for the Cisco Collaboration Community