Highlighted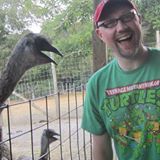 Beginner
Mark as New

Bookmark

Subscribe

Mute

Email to a Friend
Switching AIR-LAP1142N-A-K9 to autonomous, AP resets while upgrading!
I have a problem that I have definitely not had in the past, and I think it might be to the hardware shipping with newer firmware. I have a few access points that I am trying to convert to autonomous firmware. I am getting halfway through the download and extraction process before the AP decides to release the IP address and try to find controllers again! Then my upgrade fails.
Does anyone know the secret to make the access point STOP trying to find controllers long enough that I can upgrade it? :-)
This is model: AIR-LAP1142N-A-K9
Firmware is: c1140-rcvk9w8-mx
Trying to go to firmware: c1140-k9w7-tar.152-2.JB.tar
I am running this:
archive download-sw /force-reload /overwrite tftp://10.10.10.9/c1140-k9w7-tar.124-25d.JA.tar
And it does this to me, right in the middle of the upgrade:
Not in Bound state.
*Mar 1 00:02:57.091: %CAPWAP-3-DHCP_RENEW: Could not discover WLC using DHCP IP. Renewing DHCP IP..
*Mar 1 00:03:00.220: %DHCP-6-ADDRESS_ASSIGN: Interface BVI1 assigned DHCP address 10.0.46.239, mask 255.255.252.0, hostname AP6c41.6aca.8bd4
.
Translating "CISCO-CAPWAP-CONTROLLER.Kch.local"...domain server (10.0.47.253)
. [timed out]
Premature end of tar file
ERROR: Problem extracting files from archive.
Download image failed, notify controller!!! From:7.4.1.37 to 7.4.1.37, FailureCode:3
archive download: takes 50 seconds