Highlighted
Mark as New

Bookmark

Subscribe

Mute

Email to a Friend
3750X netflow configuration.
is there a way to do multiple destinations on netflow data on interfaces? I'm trying to do this because we need to extract outside and inside. i am not finding any reference to it and it looks like i can't do it.
Highlighted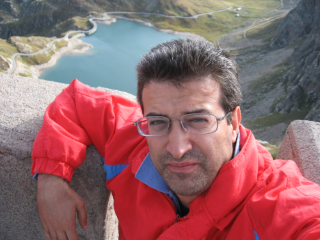 Hall of Fame Master
Mark as New

Bookmark

Subscribe

Mute

Email to a Friend
Hello Jwilde,
for the way Netflow builds the flow cache you might be able to export all records of flows to two destinations (if supported in your platform and IOS version/features set) but you cannot divide the interfaces to be monitored in two subsets and export the observed flows on the two to two different netflow collectors. Because this would require to create two different flow tables and this is not something that Netflow performs.
Hope to help
Giuseppe
Highlighted
Beginner
Mark as New

Bookmark

Subscribe

Mute

Email to a Friend
Hi,
Not sure if you wanna do that, but if you want to export input to one destination and output to another one, you can create 2 flow exporter
interface Vlan558
ip flow monitor MONITOR_INPUT input
ip flow monitor MONITOR_OUTPUT output

flow exporter EXPORTER_PRTG_INPUT
destination 192.168.1.1
source Loopback20
transport udp 10022

flow exporter EXPORTER_PRTG_OUTPUT
destination 192.168.1.2
source Loopback20
transport udp 10022
!!
!
flow monitor MONITOR_INPUT
exporter EXPORTER_PRTG_INPUT
flow monitor MONITOR_OUTPUT
exporter EXPORTER_PRTG_OUTPUT
Don't know if it could be supported by your IOS, in exemple this is WS-C6506-E with adventerprisek9-mz.SPA.151-2.
But you can't export input or output to several destination.
Hope this helps,
Please rate the answer and mark it 'Correct' if it answers your question.
Highlighted
Mark as New

Bookmark

Subscribe

Mute

Email to a Friend
my bad on this. it is an asr9010 using ios-xr. I can't send it to two destinations without it erasing the first.